VM Backup (formerly Altaro VM Backup): This is a powerful, reliable and easy-to-use backup and replication solution for Microsoft Hyper-V and VMware virtual machines (VMs) and physical Windows servers, to protect against enterprise data loss. The award-winning solution provides robust, streamlined and enterprise-level functionality.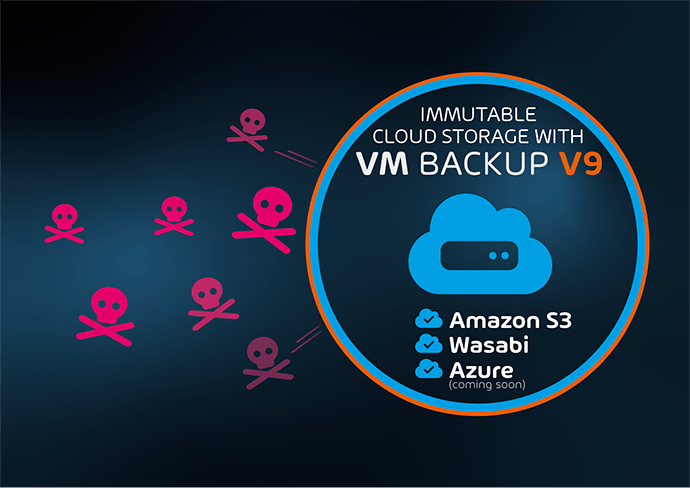 Designed for IT departments, IT resellers, consultants, and Managed Service Providers, it provides robust, streamlined, enterprise-level functionality. Used by 50,000+ businesses worldwide, it's characterised by ease of use, speed, and affordability.
• Backup & Replication – Ransomware Protection leveraging Immutable Cloud Storage
• Fast, Reliable Restores & Recovery – Up & running quickly, without the need for complex configurations
• Full Control of your Backups
• Multiple Technology Support – 24/7 Support
With its Continuous Data Protection (CDP) and WAN-Optimized Replication, you can achieve minimal RPO and RTO, i.e., drastically reduce the downtime and data loss – to just minutes worth of changes. Its Augmented Inline Deduplication slashes storage costs. Hornetsecurity provides Lightning-Fast Support Call Response: <30 seconds.
Download a fully functional 30-day trial of VM Backup (Unlimited Plus Edition) or download the Free Edition, free forever, for up to 2 VMs per host, and see how easily you can securely back up your virtual machines.