The use of Cloud services is increasing rapidly. COVID-19 forced companies and individuals to shift the work paradigm. Overnight, people had to change their home to the home office. Office 365 is a great tool for many companies. Cloud has many benefits. For example, many local resources that you had to host on physical hardware, can now be hosted in the cloud, including documents, email, calendars, notes, and events.
Administrators may falsely think that data in the cloud is automatically backed up. Unfortunately, that is not the case. Are cloud vendors online 100% of the time? No, they are not. Google and its GSuite experienced an outage that lasted a couple of hours. Office 365 had several outages that lasted for a couple of hours. OVH, one of the biggest European data center and cloud operators had several outages that were either hardware or network related. Services were down even for 24 hours and more.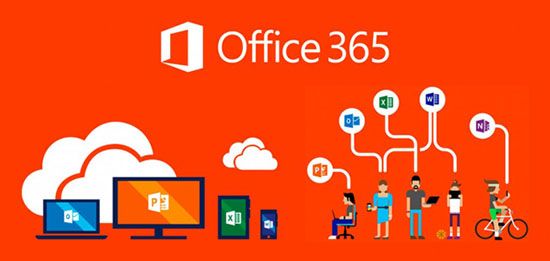 When the services came back, data was not lost. But data could very well be lost. And in the service agreement with Microsoft, Google and OVH, there is a clause that the service does not include the backup. That means that in a case of data failure, you could, in theory, lose all the data. A greater threat is malware, deletion, or employee misconduct. We also have to consider hacker attacks. There were cases when the attacker gained access to cloud services. They were extorting and even deleted all the data the company had in the cloud.
There are many vendors who offer Office 365 backup. Ideally, you would have one vendor to backup your infrastructure and cloud services. That way you only have only one product to manage.
Nakivo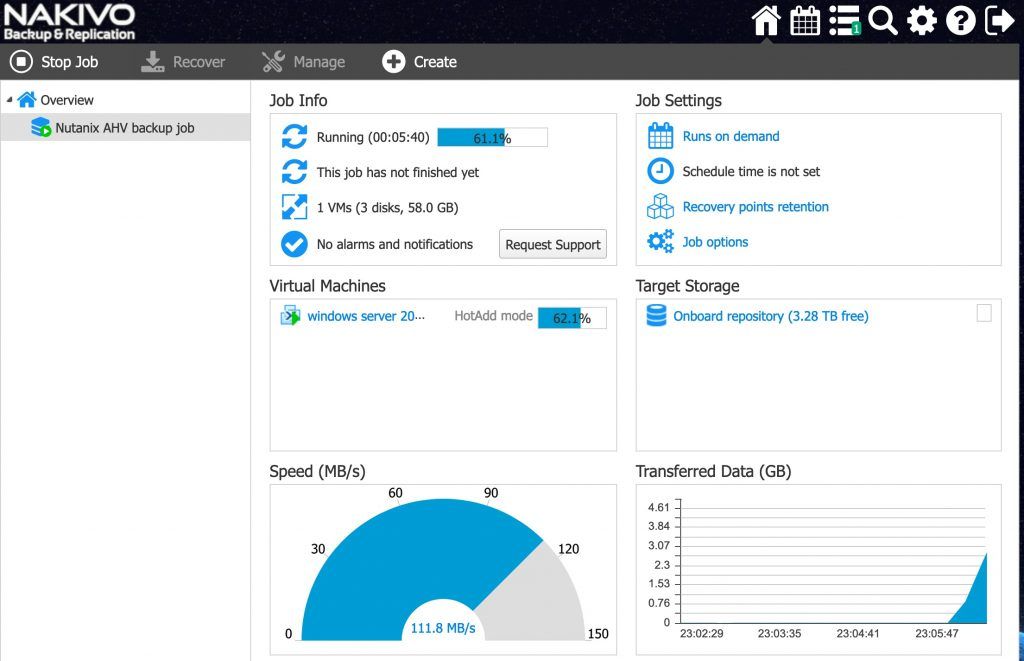 Nakivo Backup and Replication is easy to use, has an intuitive web interface, and is very affordable. There are many reasons to like Nakivo, but the main reason is that you can use Nakivo to back up virtual environments, physical Windows or Linux servers, Windows or Linux workstations, and Amazon EC2 instances. When you add Office 365 to the mix, you have a complete backup solution. You can also use Synology or any other NAS as a Backup appliance as Synology can be installed on most NAS appliances.
Nakivo Backup and Replication features
eDiscovery of Office 365 Data – NAKIVO Backup & Replication offers eDiscovery capabilities for the purpose of locating your Office 365 data for regulatory and compliance needs. You can carry out eDiscovery for your Office 365 backups to easily find the necessary information in Exchange Online mailboxes and emails.
Granular Recovery – With NAKIVO Backup & Replication in place, you can restore mailboxes, folders (such as Inbox, Important, Drafts, Starred, etc.), or individual emails without recovering an entire Exchange Online account. Just choose a backup and recovery point, search or browse through the contents, find, and select the necessary item, and then recover it to the original location or to an Exchange Online account of your choosing. The process is straightforward and can be completed within mere seconds.
Fast and Flexible Backup – While Microsoft doesn't provide native backup for Office 365, NAKIVO Backup & Replication allows you to easily yet effectively back up your data. You can protect entire Exchange Online accounts, thus enabling automated backup of newly added mailboxes. Alternatively, you can choose mailboxes (along with emails and attachments) to be included in your backup jobs. By default, the solution performs incremental backup, backing up only new emails sent or delivered after the initial backup. Considering that email attachments can be weighty, such an approach can speed up backup performance and save disk space.
Advanced Scheduling Options – You can set up your Office 365 backup jobs to run on-demand or schedule them to run as often as you need according to your data protection requirements and needs. Furthermore, NAKIVO Backup & Replication features a convenient Calendar Dashboard that displays all backup jobs, including those for Office 365. The advantage of a full view of your backup jobs allows for more informed planning of your backup activities, excluding the possibility of job overlaps, thus mitigating potential network congestion.
Product page: Nakivo Office 365 backup
Altaro Backup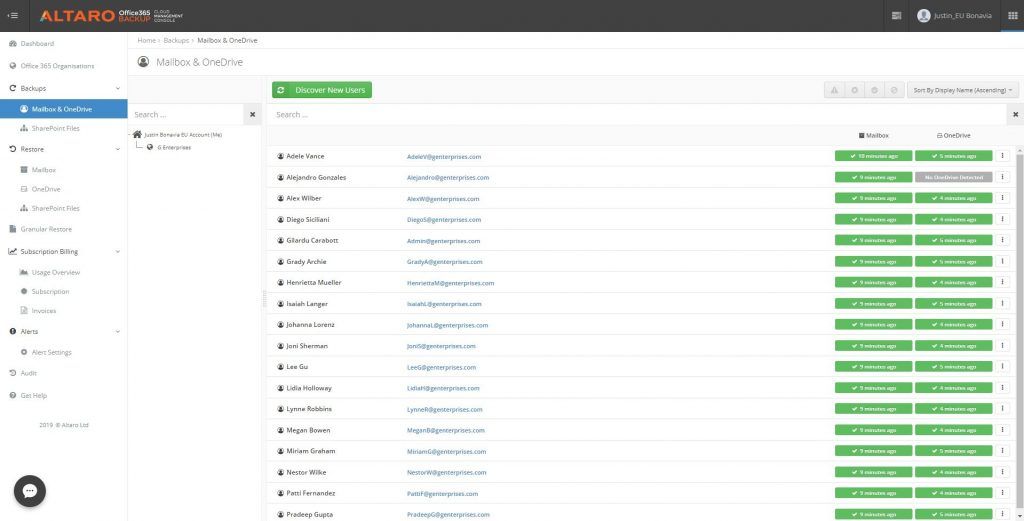 Altaro is a creator of Hyper-V & VMware Backup and Replication. The product is easy to use, has a lot of features, and is affordable, especially compared to products that are "enterprise-grade". By using Altaro Office 365 Backup, your backups are automatically saved to Altaro's cloud backup location which is hosted on Microsoft Azure Infrastructure. The subscription fee includes backups, storage, 24/7 support, and access to a central management console.
Altaro Office 365 Backup Features
Office 365 mailbox backups – Back up Office 365 mailboxes with attachments, calendars, and contacts. All are automatically backed, up to four times a day.
OneDrive and SharePoint backups – You can back up files stored with your OneDrive Accounts and SharePoint Document Libraries.
Centralized backup management – You can manage your backups via a single console where you have a central overview of all your Office 365 backups.
Searchable and Browsable – Backups are searchable and browsable. You can use various filters so you can quickly find what you are looking for.
Security – All data backed up is secured with AES 256 – bit encryption. Management console supports two-factor authentication. You can review a range of actions performed by your team members. Audit reports can be exported.
Product page: Altaro Office 365 backup
Vembu Technologies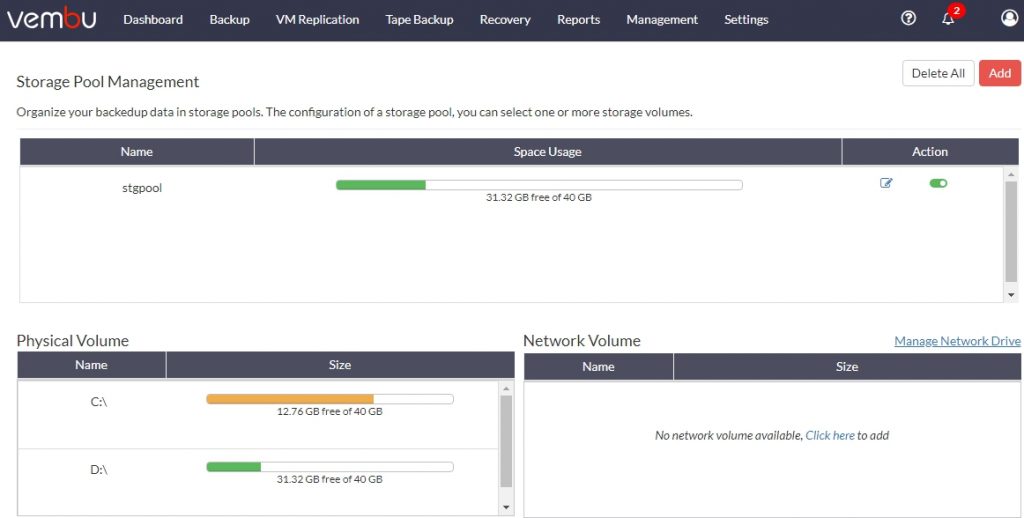 Vembu enables you to secure your Office 365 data via an on-premises solution. You can backup Exchange Online, OneDrive, email contacts, and calendars to local storage.
Vembu Office 365 Backup features
OneDrive Backup – You can back up OneDrive files from all users. Text documents, spreadsheets, etc… can be protected with Vembu.
Exchange Online – Backup Exchange Online accounts and individual mailboxes of all users.
On-Premises Deployment – You can deploy Vembu backup in your on-premises server to backup to local storage.
Contacts and Calendars Backup – You can backup contacts and calendars in Exchange Online user's accounts.
Security – Your data is secured. Inbuilt AES-256 encryption protects from unauthorized access.
Product page: Vembu Office 365 Backup
Synology Active Backup for Office 365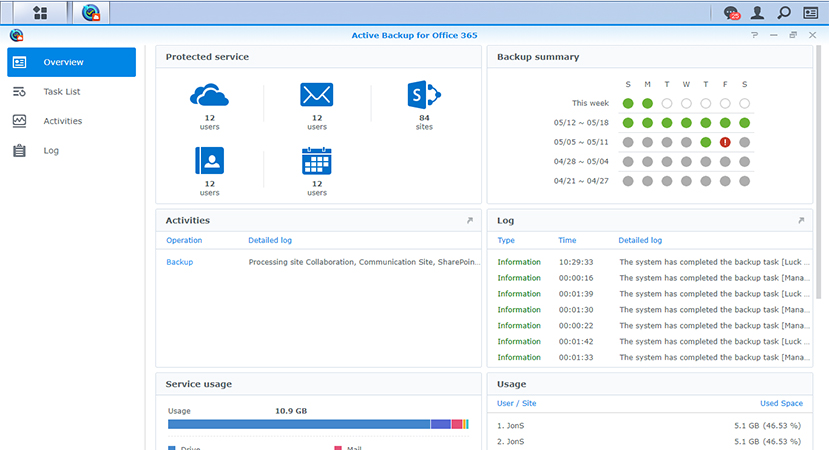 Synology Backup for Office 365 is a comprehensive Office 365 backup. If you own the device (x64 based with DSM 6.1-15217 and above), the product is free. At least for now. If you have more than 500 accounts you need to protect, Synology recommends reaching out to their sales team for a consultation. 500 accounts is a lot, though.
Active Backup for Office 365 supports Business, Enterprise, Education, and Exchange Online. You can also backup Microsoft Teams data if it's stored in OneDrive for Business and SharePoint online.
Product page: Synology Backup for Office 365
Synology Active Backup for Office 365 features
Completely Free – Active Backup for Office 365 is a free add-on application that comes with your NAS.
Continuous backup – You can minimize data loss by using continuous protection.
Flexible file versioning – When the changes are made, data will be protected. When a backed-up file is updated, it's the previous version will be preserved for the period of time you configure in retention settings. At least the previous version will be available in case of problems.
Storage efficiency – You can minimize storage consumption with single instancing and block-level deduplication.
Granular recovery – You can search for your items and you can perform granular recovery of individual objects.
CodeTwo Backup for Office 365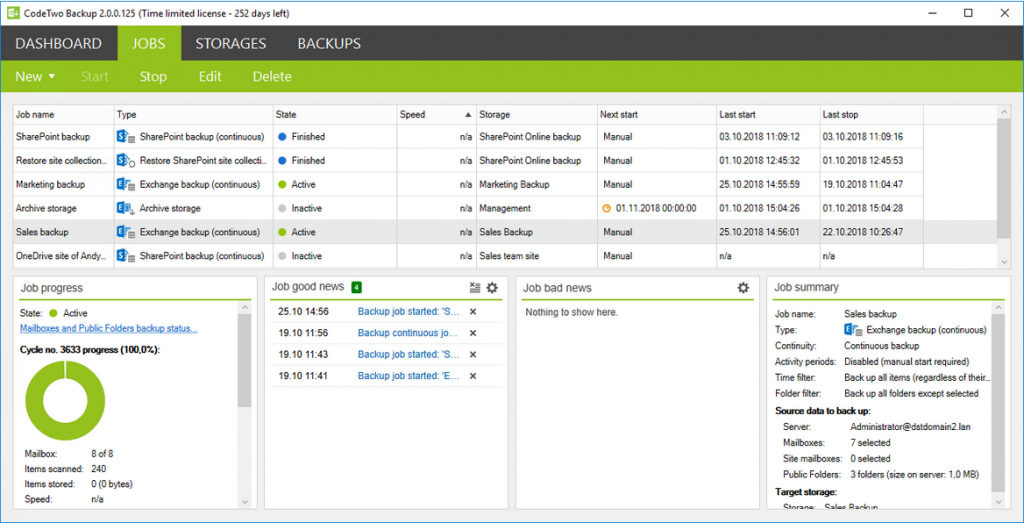 CodeTwo Backup for Office 365 is a desktop application that enables you to perform full or incremental backups. You can backup Office 365 mailboxes, public folders, SharePoint Online OneDrive for Business Sites as well as Teams Data. It supports granular recovery and has advanced search options.
CodeTwo Backup for Office 365
Back up Office 365 mailboxes – You can create offline backup copies of your Office 365 mailboxes.
Back up Office 365 public folders – You can easily back up the content of public folders.
Back up SharePoint Online and OneDrive for Business – You can automatically create backup copies of SharePoint Online OneDrive for Business data. You can add an additional layer of protection by securing entire SharePoint site collections, team sites, and personal files.
Product page: CodeTwo Office 365 backup