Hornetsecurity recently published their free annual Cyber Security Report for 2023 which takes a deep dive into the current threat landscape, with an emphasis on emerging threats and M365 vulnerabilities which organizations must be aware of in order to protect their operations in 2023.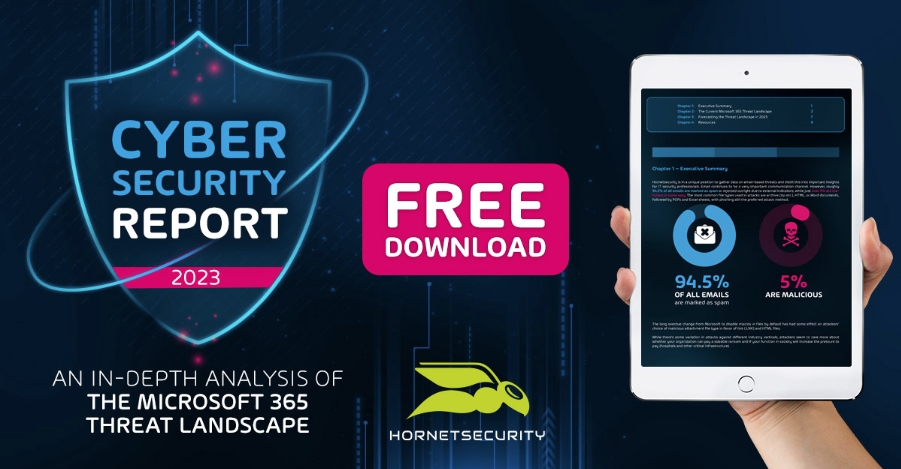 Throughout 2022, Hornetsecurity's in-house Security Lab examined over 25 billion emails to provide the most recent insights and statistics on the current threat landscape. Combined with a detailed knowledge of the larger threat landscape, this multinational team of experts leverages Hornetsecurity's own huge user data set to reveal major trends and predictions for the future of Microsoft 365.
In 2023, leadership teams will have a lot to think about. Attacks focusing on mobile devices are likely to increase, and so are attack methods targeting MFA (Multi-factor authentication) applications on mobile devices, as threat actors become more sophisticated in their information gathering on targets. In such a volatile environment, how can you tell which threats to prioritize in 2023? Stay ahead in the world of cyber security by downloading Hornetsecurity's free Cyber Security Report 2023!