Digitalocean vs Linode battle is heating up. When Digitalocean started, they barely managed to persuade investors for first funding in 2011. Other hosting companies were established and recognized. How do you compete with companies who are established, have money and a lot of customers? Digitalocean had a great vision. Instead of selling the same service, they offered something new.
They offered SSD VPS hosting with a very affordable price. Starting at $5 they revolutionized VPS hosting. Linode, who is one of the greatest Digitalocean's competitor, was stuck. They didn't have SSD hosting and their pricing was not competitive. They tried and lowered the prices, they increased RAM, HDD space and somehow managed to survive the onslaught.
Finally, they invested in equipment and offered SSD hosting.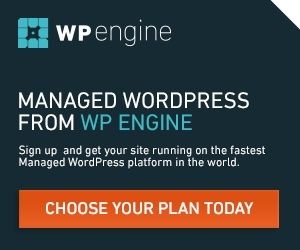 Linode was funded in 2003. They are on the market for 11 years. Their customers praise Linode for great support and a great service. But even great support and a great service can't compete with a newcomer with better prices and a good service. Digitalocean had a great success, in December 2013 they were counting when 500.000 VPS will be created, now, 7 months later they have more than 1.500.000 Virtual private servers called droplets.
They already have data centers in USA, Europe and Singapore and are planning to expand even further. Customers discovered that even though they are fresh, they also provide a great service and stability they were used to with Linode. Linode vs Digitalocean topic was quite active on various hosting forums a while ago, people didn't trust Digitalocean. Look at the situation now.
Digitalocean vs Linode comparison
Linode pressured, released a new plan, matching price and configuration of Digital Ocean $10 plan.
Linode vs Digitalocean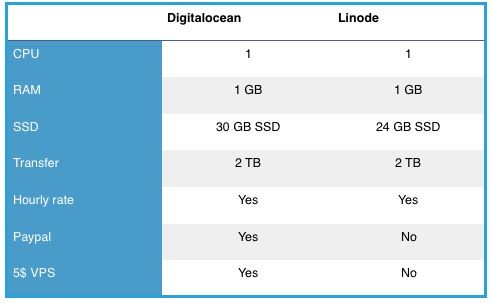 Linode vs Digitalocean battle will continue and users will only benefit. Three things are bothering me with Linode. You can not pay with Paypal and they have no plans to support it at this time. They also don't have a smaller, $5 plan (1CPU, 512MB Ram, 20GB SSD). Disk size is 6 GB smaller compared to Digitalocean. On the other hand, Digitalocean supports Paypal and have a smaller $5 Droplets which can be quite useful. Digitalocean has a great community site, full of tutorials which you can use to set up your own VPS. I tried and I love it.
If you Sign up now, you will receive $10 in credit for free, without obligation. You can create and play with your newly created VPS. You can run it until you run out of credits (1 month free if you select $10 plan, 2 months for free if you select $5 plan).  Digitalocean and Linode competition will continue in 2014, let's see what the future brings. If you ever wondered what's the maximum traffic you can run on a $10 DigitalOcean droplet you can read the latest post 168 Million hits per day on a DigitalOcean VPS. Is DigitalOcean reliable? How do they compare to Linode and other cloud providers? According to Wikipedia, they do quite well:
In early 2013, TechCrunch featured DigitalOcean following their graduation from TechStars and the company's switch to SSD servers. After the article, DigitalOcean began adding 100-150 users per day, up from their previous 5-10 users per day. As a result of this growth, DigitalOcean closed a $3.2 million seed round in August 2013, led by IA Ventures.

Shortly thereafter, it opened its first European and Asian datacenters, located in Amsterdam and Singapore, respectively.

In December 2013, DigitalOcean hosted more new web-facing servers than Amazon AWS by more than 200, according to Netcraft.It also hosted beyonce.com during the artist's recent album release, which went online first. In March 2014, DigitalOcean raised $37.2 million in a series A funding, led by venture capitalist firm Andreessen Horowitz.

DigitalOcean now has more than 100 employees and serves more than 160,000 users.It currently adds 1,000 new users per day. As of August 8, 2014, DigitalOcean overtook Rackspace to become the fifth largest public-facing host, growing 850 percent in the last year.
With $10 droplet you can survive 168 Million hits per day. Great support and nice people make already great service exceptional.
ITSMDaily.com runs on Digitalocean and so far the experience has been great.