Evault – 100GB Cloud storage free
But hurry, offer is valid until 31.12.2012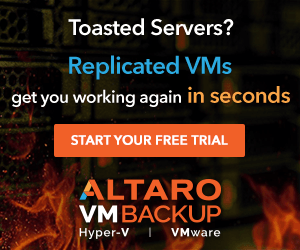 About the offer:
Ironclad Cloud Storage.
Up to 100 GB. All for $0.
That's right: the failproof recovery of industry-leading EVault® SaaS is yours for free. We cover the implementation costs as well as your monthly fee.

But hurry—to get this deal, you must sign up by December 31, 2012. United States and Canada Only.

What's included? Glad you asked.
Up to 100 GB for one Windows Server
SaaS Tiered Capacity
Retentions: Three Dailies
Online Support
Only applicable to businesses
Only for new EVault customers
U.S. and Canada Only
Register and get started today!

Evault is a Seagate company and they specialise in Cloud backup.

EVault data backup software rebuilds backups dynamically, so you never restore from multiple incremental backups.
It's data backup software that backs up across multiple operating systems and platforms, and backs up and
recovers critical data in individual databases, mailboxes, and cluster nodes.

End-to-end data security: EVault data backup software encrypts data before and during transmission; data remains
encrypted in storage. After a restore, the backup data stays encrypted until your key holder enters the pass code.
Centralised, web-based management: Manage your backups through a secure, centralised interface, accessible from
anywhere via a web browser. Ideal for simple data protection across networks, including remote offices.
Offsite protection: For complete disaster protection, mirror your backup data to a secure, offsite location with
EVault Replication technologies.
Broad platform support: Unify data protection in a single solution that works across virtually every combination
of platforms and applications.