Certificate on our Exchange 2010 server was about to expire.
I renewed certificate, completed pending request in Exchange,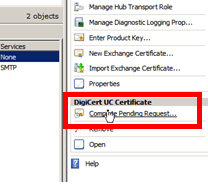 the last step remaining was to assign services to certificate.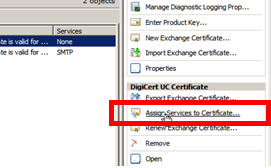 BUT, that option was missing. I searched around the internet, nothing.
Exchange 2010 no option to assign services to certificate
Then I remembered, you need internet access so that exchange can complete CRL check before proceeding.
Once I enabled internet access on exchange server, I was able to Assign Services to Certificate.
I hope that this post will save you some time if you stumble on the same problem.