Announced in October 2012 as a pre-requisite for Exchange 2013 co-existence,
Service pack 3 for Exchange 2010 was announced.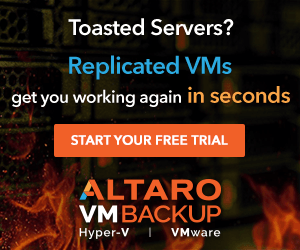 On February 12th, the time has come, Exchange 2010 SP3 Released
Its one of the most anticipated service packs for Exchange.
Customers that want to introduce Exchange Server 2013 into their
existing Exchange 2010 infrastructure will need the coexistence
changes shipping in SP3.
Not so good news is that we will have to wait until CU1 to be released
before migration path to Exchange 2013 becomes a reality.
In addition, following new features and capabilities are included within SP3:
Support for Windows Server 2012: With SP3, you can install and deploy Exchange Server 2010 on computers that are running Windows Server 2012.
Support for Internet Explorer 10: With SP3, you can use IE10 to connect to Exchange 2010.
Customer Requested Fixes: All fixes contained within update rollups released before SP3 will also be contained within SP3. Details of our regular Exchange 2010 release rhythm can be found in Exchange 2010 Servicing
In addition to the customer reported issues resolved in previous rollups, this service pack also resolves the issues that are described in the following Microsoft Knowledge Base (KB) articles:
Note: Some of the following KB articles may not be available at the time of publishing this post.
2552121 You cannot synchronize a mailbox by using an Exchange ActiveSync device in an Exchange Server 2010 environment
2729444 Mailboxes are quarantined after you install the Exchange Server 2010 SP2 version of the Exchange Server 2010 Management Pack
2778100 Long delay in receiving email messages by using Outlook in an Exchange Server 2010 environment
2779351 SCOM alert when the Test-PowerShellConnectivity cmdlet is executed in an Exchange Server 2010 organization
2784569 Slow performance when you search a GAL by using an EAS device in an Exchange Server 2010 environment
2796950 Microsoft.Exchange.Monitoring.exe process consumes excessive CPU resources when a SCOM server monitors Exchange Server 2010 Client Access servers
2800133 W3wp.exe process consumes excessive CPU and memory resources on an Exchange Client Access server after you apply Update Rollup 5 version 2 for Exchange Server 2010 SP2
2800346 Outlook freezes and high network load occurs when you apply retention policies to a mailbox in a mixed Exchange Server 2010 SP2 environment
2810617 Can't install Exchange Server 2010 SP3 when you define a Windows PowerShell script execution policy in Group Policy
2787500 Declined meeting request is added back to your calendar after a delegate opens the request by using Outlook 2010
2797529 Email message delivery is delayed on a Blackberry mobile device after you install Update Rollup 4 for Exchange Server 2010 SP2
2800080 ErrorServerBusy response code when you synchronize an EWS-based application to a mailbox in an Exchange Server 2010 environment
Be warned though, one of the  major change between Exchange 2010 SP3 and other service packs is that Microsoft has updated the database schema (similar to between RTM and SP1), which impacts on the preparation for and the execution of the upgrade.
"The database schema has been updated in Exchange 2010 SP3. As a result, when Mailbox servers are upgraded to Exchange 2010 SP3, the databases are upgraded to the Exchange 2010 SP3 version of the database schema. After a database has been updated to the Exchange 2010 SP3 schema, it can't be mounted on a pre-Exchange 2010 SP3 Mailbox server."
The database schema upgrade process adds time to the overall service pack upgrade process. During the upgrade, the database is dismounted, and all mailboxes in that database are taken offline. If you're upgrading the Mailbox server from the release to manufacturing (RTM) version of Exchange 2010 to Exchange 2010 SP3, the database upgrade process could take an additional 30 minutes or longer per database. This is because the upgrade process converts each database from Microsoft Exchange Server 2010 RTM to Microsoft Exchange Server 2010 SP1, from Exchange 2010 SP1 to Exchange 2010 SP2, and then from Exchange 2010 SP2 to Exchange 2010 SP3. If you're upgrading from Exchange 2010 SP2 to Exchange 2010 SP3, the upgrade process takes less time. You can track the progress of the database upgrade process by examining event 1185 in theApplication event log on the server you're upgrading.