I never thought that I will have to deal with help desk problems directly anymore. When I visited one of the sites, Manager approached me and said that his computer is really slow. I said let's take a look and I checked his laptop. I though hey, perfect time for a Paragon Hard Disk 14 Suite review. He has Lenovo L520 with 4GB ram and 64bit Windows. For the work he does, that is enough. And yet he was complaining about the speed. I checked all the programs he uses and noticed that he has multiple Word documents, multiple Excel documents, hundreds of email conversations, and multiple PDF's open. After some thought I decided to install SSD drive in to his computer. I told him that he should open new incident and email me the ticket number so that I can speed up the process. One of technicians was assigned to replace his HDD with SSD. What first seemed like a simple process turned out to be a nightmare for my department and my self as IT Manager. Technician used Samsung drive migration tool which was part of SSD package. When operation was completed technician restarted a computer. He got an error that boot manager is missing. He spent the whole day trying to fix boot problems. No luck.
Next day, one of the senior technicians was assigned to migrate HDD to SSD. He used our standard tools and … not luck. He took SSD to our office to do some additional testing. While using Samsung SSD transfer migration tool, SSD got corrupted and operations were not possible any more. He filled a claim and sent it back to the a supplier for SSD replacement. After 3 weeks, new SSD drive arrived. Technicians did some testing and migration worked. On 5 computers they tested, migration worked with Samsung SSD migration tool and with our standard issue tools. Technician visited the site, wanted to migrate HDD to SSD and the same problem, drive didn't boot. Oh my. Unfortunately on the same day, Managing director visited that site and saw how slow that computer was. Manager told him about his experience with IT Department and hold it takes to fix the problem. I received a call from my boss asking me how come that IT couldn't fix a problem in a reasonable time and more importantly why one of the more important managers couldn't work normally.
I admit. I hate it when  incident is escalated to the level that I receive a call, that something is not ok. Something that is so basic, should not be a problem. I found a copy of Paragon Hard Disk Suite 14 I won on one of IT events I attended. I created a Paragon HDD Disk suite boot drive and took some of tools I used in the past, just in case that solution would not work. When I arrived on the site, time was 11.30am, even though I schedule max. 4 hours for resolution I knew that most of the times in cases like this, 4 hours is just the beginning. I inserted CD, booted Paragon WinPE based Hard disk suite and was presented with nice Win8 Metro like UI. Immediately I found Copy HDD. Several clicks later, I saw a dialogue with time left to finish. 2 hours. I spent that time searching for possible scenarios. When operation was completed, I swapped drives and crossed my fingers. Yes, it boots, now what about windows login? Yes, he was able to login. I spent additional 30 min with him, just in case blue screen would happen. Nothing. It worked. I think that this was one of the happiest moments in the last month. Intrigued by how smooth migration went, I installed Paragon Hard Disk Suite 14 on my computer and decided to put it through it's paces and write a Paragon Hard Disk 14 Suite review. Can you fix hdd with Paragon Hard Disk 14 Suite?
Paragon Hard Disk 14 Suite review
Backup
Paragon Hard Disk 14 Suite has all the bell's and whistles that can be purchased separately. You have powerful tools for backup and for managing partitions. In addition it also has support for OS migration.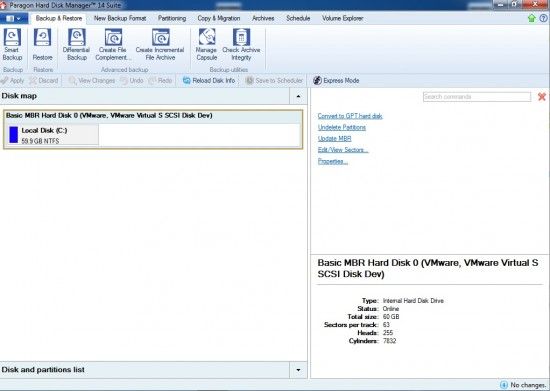 Backup module is the most interesting. You can back up files, partitions or the whole HDD. You can choose to use smart backup (emails, media files or Documents) or you can choose more advanced options. Some competition only offers image based backup, with Paragon, you have a freedom to set up your own rules. It's important to note that you can back up to Virtual image format which you can use to run your system in virtual environment.Once you decide on your setting, you define a schedule and your are set to forget. Backup will be done automatically at defined intervals. If you bought new computer you should know that PHDD14S  supports migrations to dissimilar hardware.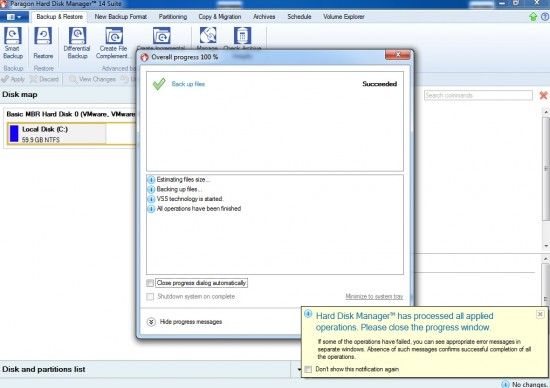 Partition tools
Windows 7 and up, have some functionality for partition management that was in the past only possible with special tools. You can resize partition easily. Why would you need special program for partition management? While it's very easy to expand partition in Windows 7 and Server 2008R2 it's really hard to shrink a partition. That is just one limitation that comes to mind. With Paragon HD Suite, possibilities are endless. You can shrink and expand with ease using easy to understand dialogue. What's more, you can convert HDD to GPT, you can undelete partition, update MBR, edit sectors…. All in a very simple and easy to understand way. It doesn't stop here. You also have an option to merge and split partitions.   Some may be interested that you have a wizard which assists you with new OS installation. But where things get really interesting is that you also have ability to securely erase, partitions and hard drives. People just don't know or care that data is still accessible on their HDD's even after they sell their old computer with freshly installed windows. Paragon HDD Suite solves that problem as well.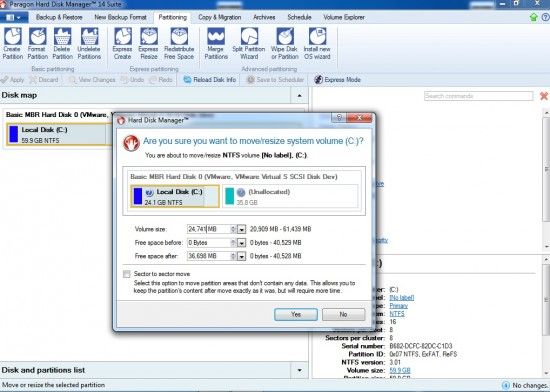 Boot cd is the one I got to love, it migrated HDD to SSD when Samsung's own utility had problems. It proved rock solid. HDD migration is not the only thing you can do with Boot cd. You can restore your backup to new cd, you can copy HDD, migrate to virtual, wipe HDD, backup and even fix Boot problems.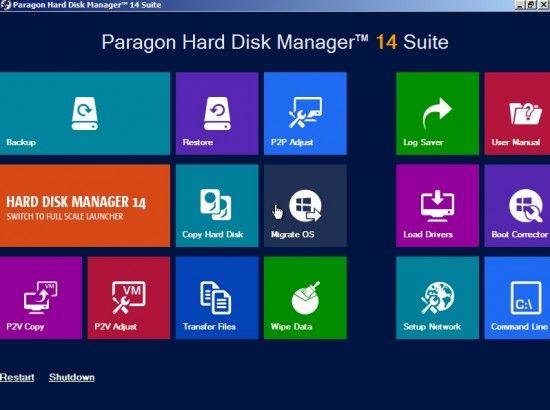 If you have boot problems, Boot CD will most likely solve problems and it will do that in a simple way. You won't need to read many MS Technet articles how to solve the problem. If you had, you probably know that you need to have recovery CD which you can create if you have working Windows OS. If you have boot problems , your best bet is to visit your friend, burn a Windows 7 recovery CD and then try all the possibilities that Microsoft suggest. With Paragon, you have all the tools on Boot CD. And they can save a lot of time.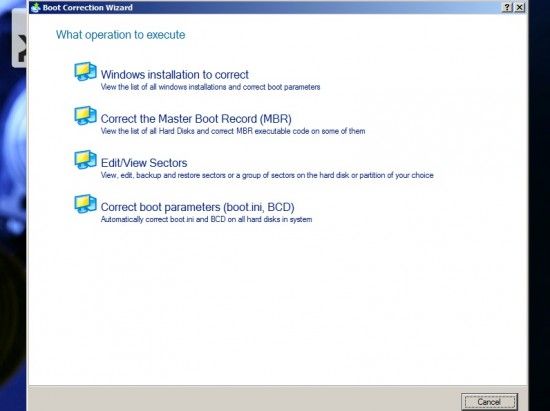 To create a boot CD, you have to run Boot Media Wizzard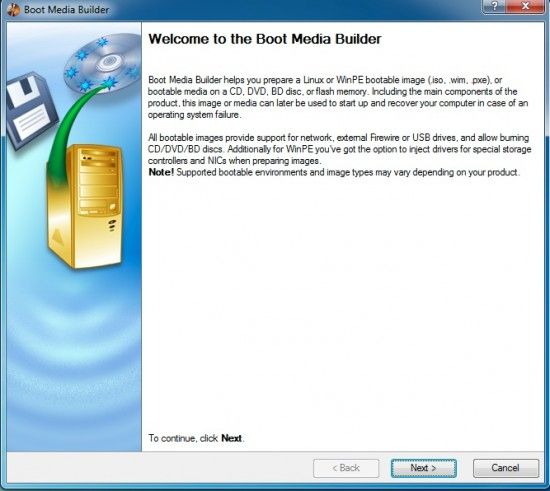 You can add any special drivers you computer has.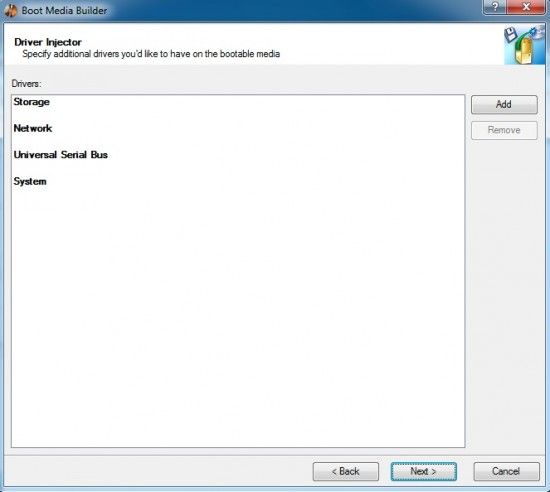 And you can even create USB Flash media for boot device.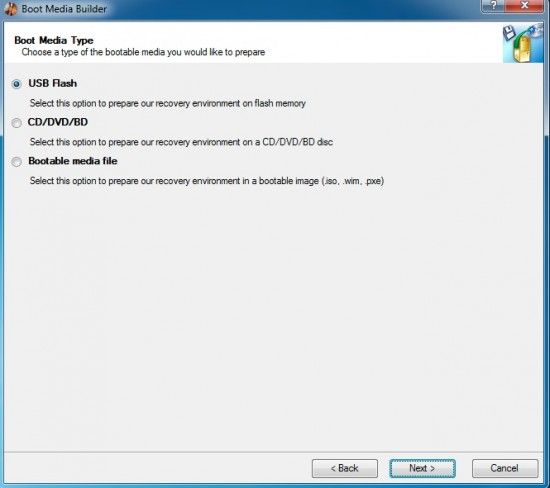 Conclusion
Paragon Hard Disk 14 review led me to believe that it's intended for advanced users. Most people will only buy a backup program. In some cases people will buy partition tools. But rarely people will remember to wipe HDD so that private information can't be restored. With all the Paragon HDD 14 suite features I thought that price is about $100. How was I surprised when I checked the price. It cost only $49,95 – $10 more that Paragons Backup and Recovery. With all the features, rock solid backup and migration, partition tools and Secure wipe on board I can say that it's worth every dollar.
Even though it's a consumer oriented product it saved my time and my departments reputation. It migrated HDD to SSD where other tools couldn't. Paragon also has a business version which I hope to review in the near future. It's very ease to fix HDD with Paragon Hard Disk 14 Suite, you also get great backup, partition and wipe tools.
Recommended
You can find more information about Paragon Hard Disk Suite on the product website