MiniTool Power Data Recovery is data recovery software which enables users to recover deleted or lost files. Unlike most file recovery tools, it can bring back data after a quick format, not just the shift-deleted items.
Pros: Supports digital media devices like flash drives, memory cards, Blu-ray Discs, DVDs, or iPods, from which it can recover media files (photos, music and video). Another module in the application, although you may rarely appeal to it, lets you recover data off CDs and DVDs.
Cons: The free edition limited to 1GB of data recovery in total. MiniTool offers a bootable creation CD; however, it is an additional purchase.
Highlights
Interface: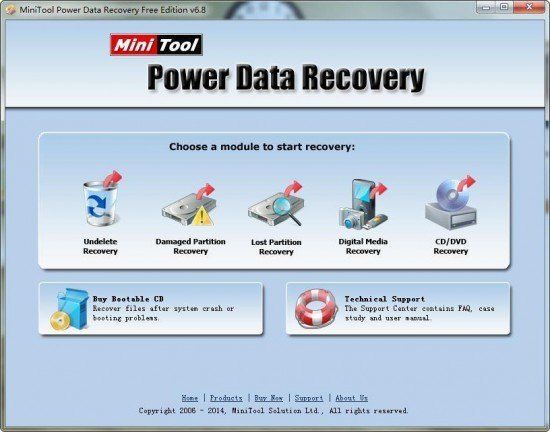 A wizard-like interface makes it extremely easy for any type of user to start a recovery session. At first you are presented the five supported modules, each one specific for a certain recuperation task. Thus, for reclaiming data that has been purged from the Recycle Bin or accidentally shift-deleted from the hard disk you have to access one module and a different one for files on lost or formatted partitions. CD / DVD Recovery will help you recover items from CD or DVD Media.
Modules are: Undelete Recovery, this module will help you un-delete items that were sent to trash. Damaged Partition Recovery, this module will help you recover partitions that were damaged. Lost partition recovery will help you recover Lost partitions. Digital Media recovery is a module that can help you recover deleted items from Cameras, USB keys, Telephones and smart cards.
Preview Recovered Files
Many data recovery applications have problems creating preview images that you can clearly identify. However, Power Data Recovery does not offer a complete image of the files; it does provide a vertical image of the original file name. This was very helpful in our search for specific files. You could be searching for a specific image, and by looking at the long list of pictures you wont be able to find by the file name. Image preview will help you finding the image.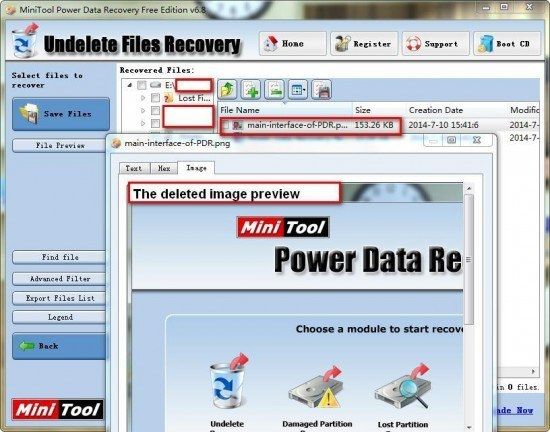 Powerful Tech Support
MiniTool provides one direct technical support option, which is by email. We contacted the company on a Friday afternoon and received an email response within hours, which is excellent. They also post a list of support topics online, and you can contact MiniTool by telephone with sales questions.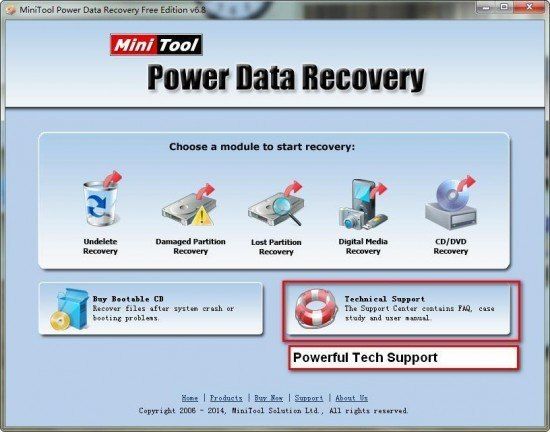 While no solution is perfect, Power data recovery is really good. You can recover deleted files and pictures. In cases when partition gets damaged or when you accidentally delete a partition Power data recovery can help you recover partitions.
In the end, recovering data from a CD, DVD or a memory card can help you to recover deleted family photos that were taken at special days, like a wedding or a birthday. Sometimes lost pictures of such events are worth a lot more than the price for application that can help you recover it.
You can give Power Data Recovery a try it may save you lost data. Application is available as a free (1GB of recovered data) and a commercial edition with no limit to recovered data.