Nakivo continues improving their flagship product Nakivo Backup and Replication. The latest version brings improvements to many features including backup for Microsoft 365 and additional benefits for service providers. When you decide to upgrade, you will be pleasantly surprised by the improved visuals, as the product has been visually revamped and is not more modern looking akin to the latest standards in visual communication.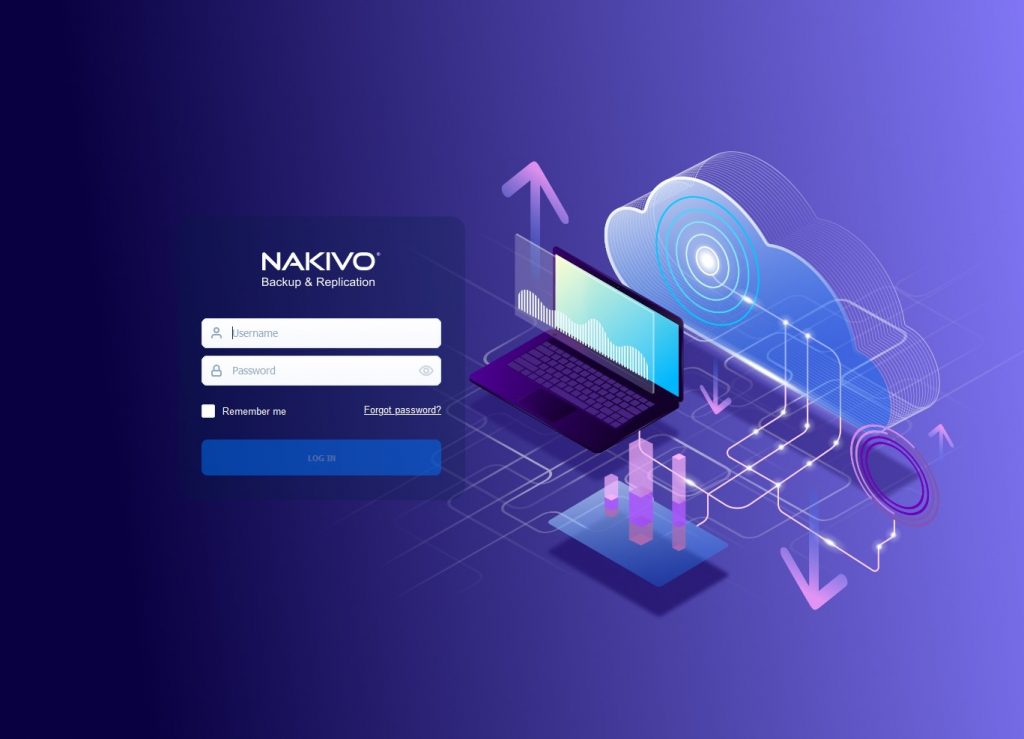 Some users get really excited when the new VMware version comes out. It usually brings a lot of improvements and new features, that are sometimes worthy of the quick upgrade. But when the systems are running perfectly we also forget that one of the most important parts of our infrastructure is backup. Backup keeps our data and sanity in check if the worst happens. So it is very important to make sure that backup supports the VMware version we are to install.
The latest Nakivo version supports vSphere 7.0U2 that was recently released by VMware. In addition, vCloud director support has been added in this release which is a welcome addition to the many service providers.
HP storage is very popular among VMware users, now you can back up VMware virtual machines from HPE 3PAR storage via snapshots to make the backup process faster and transparent.
What else you ask? There have been various improvements. Office 365 users will like that it's now possible to recover Exchange Online calendar and contact items and OneDrive for Bussiness individual files/folders and SharePoint Online sites.
Nakivo 10.3 New features
Direct Connect (No-VPN) – The feature allows NAKIVO Backup & Replication installed at MSP/CSP site to access remote resources of an MSP/CSP client via a single port connection (port should be exposed by a client) without the need to establish a VPN connection. Supported platforms: VMware.
Backup & Recovery of Exchange Online contacts and calendars – Backup and recover Exchange Online contacts and calendars with NAKIVO Backup & Replication. Before using the product for data protection of your Microsoft 365 objects, make sure you meet the necessary requirements and enable the required API permissions.
VMware Cloud Director Support – The feature allows you to back up and recover VMware Cloud Director objects including:

vApps which consist of one or more VMs that communicate over a network and use resources
and services in a VMware Cloud environment;
individual VMs.
Backup from Storage Snapshots Adds HPE 3PAR storage to NAKIVO Backup & Replication to back up VMware VMs from HPE 3PAR storage snapshots. A storage snapshot can be created within seconds, and it consumes a small amount of space which, in its turn, reduces the impact of backup activities on the production environment and improves RPOs.
User Interface Enhancement (Facelift) Enjoy the enhanced look and functionality of the NAKIVO Backup and Replication installation and update pages.
Harden Transporter The feature allows you to use certificates and pre-shared keys for Transporters to make NAKIVO Backup & Replication more secure.
Improvements:
Support for VMware vSphere v7.0.2
Support for Synology DSM v6.2.3-25426-3
Support for ReadyNAS OS v6.10.3
Support for QNAP QTS v4.5.1
Support for Asustor ADM v3.3.x, 3.4.x, 3.5.x
Support for Wasabi Dallas data center region
App-aware mode using NAKIVO Backup & Replication agent on Hyper-V
Map a new VM found by a policy to existing backups
Download or send to an email Exchange objects by configuring the appropriate setting in Expert Mode
Mark backup objects as corrupted when files of backup objects are removed during repository verification
Keep job history setting is changed to a maximum of 90 days
Aptare integration is disabled by default
Optimization for long fat networks
Conclusion
The latest release brings many improvements to the excellent Backup solution. You can download a free trial and experience the latest improvements. If you have one of the supported NAS solutions, you can easily install Nakivo Backup and Replication in 3 minutes. But you can also use install for Windows or Linux or even Virtual appliance. You won't be sorry.