Nakivo Backup and Replication is a fast and affordable backup solution. They started with a virtual infrastructure backup-only product. You see, when companies started adopting VMware, there were not many backup vendors that supported virtualization backup. Some reputable backup vendors were slow to adapt, and their offering was expensive and didn't work properly. That was the perfect time to enter the market. Throughout time, Nakivo start adding support for other platforms and features that were used in the enterprise. Nakivo quickly gained popularity and became top-rated in the industry. A specialty that made Nakivo what it is today is the way they handle releases. Unlike other backup vendors who release a major release packed with features every couple of years, Nakivo releases major features more often with several point releases in the middle of the cycle where that fix the problems add new features, and support new hypervisors.
Speaking of support for new hypervisors, Nakivo was the first vendor to support vSphere 8 GA with the 10.7.2 released recently. While it is not recommended to upgrade to the latest VMware release straight away, having the ability to run a test environment with full backup support is pretty amazing. Nakivo also announced Nakivo Backup & Replication 10.8 beta, which brings some pretty amazing features.
With the beta release, you have the opportunity to earn a $30 gift card.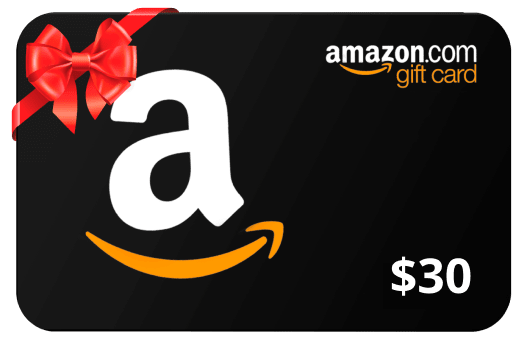 Go to Nakivo Backup & Replication 10.8 beta web page and follow the instructions. If you have a test environment, this is the perfect time to test new features and earn a $30 Amazon gift card.
Nakivo Backup & Replication v10.8 features
Direct Recovery from Tape – The latest version features faster, simpler VM recoveries. You can recover full virtual machines and EC2 instances directly to your infrastructure from backups stored on tape media. You can improve recovery times when restoring specific virtual machines, by not using a staging repository first. Supported platforms are VMware vSphere, Microsoft Hyper-V, Nutanix AHV, and Amazon EC2.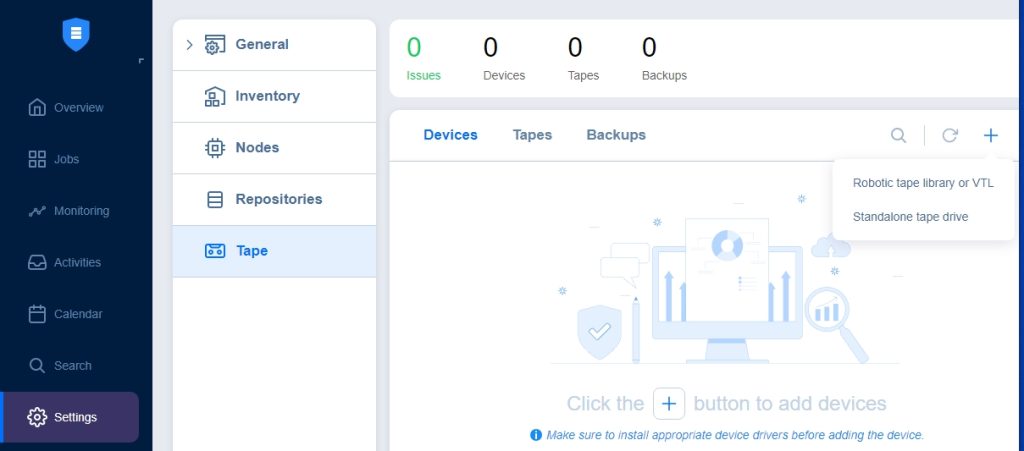 MSP Console – Centralized management of all clients. Add clients with standalone NAKIVO Backup & Replication deployments as remote tenants in your multi-tenant deployment of the solution. Manage and monitor the data protection activities of remote as well as local tenants with ease from a unified MSP dashboard.
vSphere 8 GA Support -Uninterrupted protection for the latest version. Upgrade to the latest vSphere 8 to take advantage of VMware's cutting-edge technologies while maintaining reliable data protection of your VMs and application data. Use NAKIVO Backup & Replication v10.8 BETA for backup, replication, and disaster recovery of vSphere 8 VMs.
S3-Compatible Object Storage Support – Efficient backup targets for hybrid setups. Store backups in S3-compatible object storage to save costs and improve data transfer times. Create repositories on storage platforms employing the S3 API for on-premises backups that are compatible with cloud object storage. Make recovery points immutable to protect backup data from ransomware and accidental deletions.
Improved Backup Retention – Improved Backup Retention Switch to a simplified wizard for configuring job schedules and retention settings in a single step. This improvement gives you greater control and flexibility by allowing you to specify retention settings for each schedule and set expiration dates for recovery points.
Job Priority – Ensure that the most critical jobs run first by setting the priority level (from 1 to 5). Assign priority level 1 to jobs that should be processed first in a queue, and for the solution to allocate resources as soon as they become available to higher priority jobs.
Merge Jobs – Merge the content of jobs of the same type and for the same platform into a single job. Aggregate backup, backup copy, and replication jobs into a single job to keep data protection activities organized and simplify the management of critical workloads.
Persistent Agent – Perform file-level recovery more securely without the need to input VM credentials. You can install a persistent agent on VMs for guest processing, allowing the solution to communicate with the VM guest OS. This improvement streamlines data protection in enterprise environments while ensuring compliance with security policies.
Conclusion
Nakivo is amazing. You have the ability to test the product and get a reward in the form of an Amazon gift card. At the same time, you can get familiar with Nakivo or, in case you are already a Nakivo user, with the latest features and technologies. You can also install a 15-day free trial of the latest stable release and test the backup with your infrastructure. Nakivo is easy to use, fast, and a reliable product.