Nakivo has achieved another milestone in backup and replication with the release of the latest Nakivo Backup and Replication beta. A new feature – a real-time replication. Why is this a big deal? With traditional replication, you can set up a thirty-minute or one-hour replication job. Let's say you get hit with ransomware, that would mean that you could lose from thirty minutes to up to an hour of data. But with the latest technology in Nakivo Backup in Replication, you can look at almost real-time replication, how awesome is that?
The real-time replication works by leveraging VMware I/O filters.
VMware I/O Filters are a set of technologies designed to enhance storage capabilities and optimize data management in VMware virtualized environments. These filters intercept and manipulate Input/Output (I/O) operations between virtual machines (VMs) and storage devices, offering several key benefits. The primary function of VMware I/O Filters is performance optimization. By caching frequently accessed data, prioritizing I/O requests, and reducing storage latency, they improve the overall performance of virtualized applications and workloads. This results in a more responsive and efficient computing environment.
Data protection is another crucial aspect of I/O Filters. They provide features such as data encryption, data integrity checks, and data replication for disaster recovery purposes. These capabilities ensure the security and availability of critical data, even in the event of hardware failures or data breaches.
In order to use Real-time Replication, you have to install the I/O filter on the source host and install the Journal Service on the required VMware ESXi host.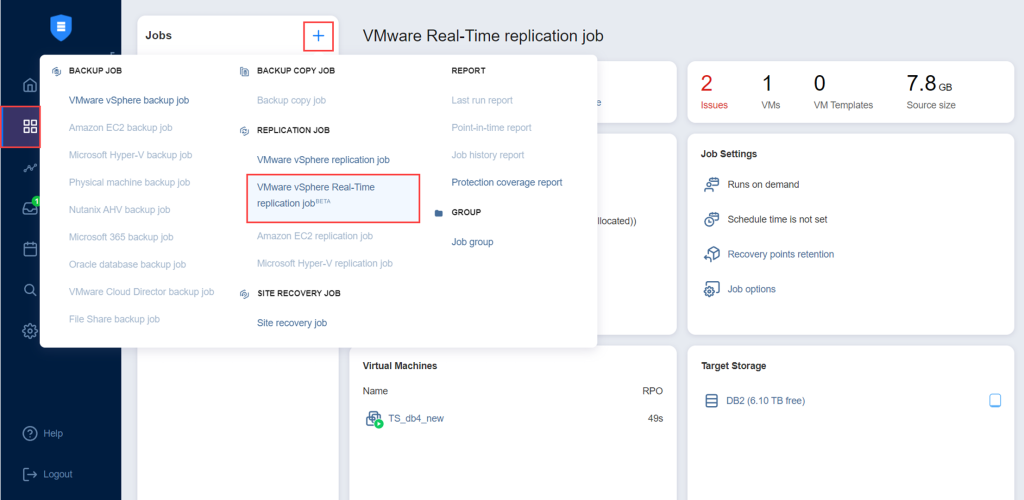 How to enable Real-time replication
Nakivo help center has a great tutorial, which you can follow with details. Below is a short recap of the steps required.
First, you have to download the I/O filter bundle from the Nakivo Backup and Replication UI. You can do this by going to Settings – Nodes. Click the Download button and click I/O Filter for Real-Time Replication.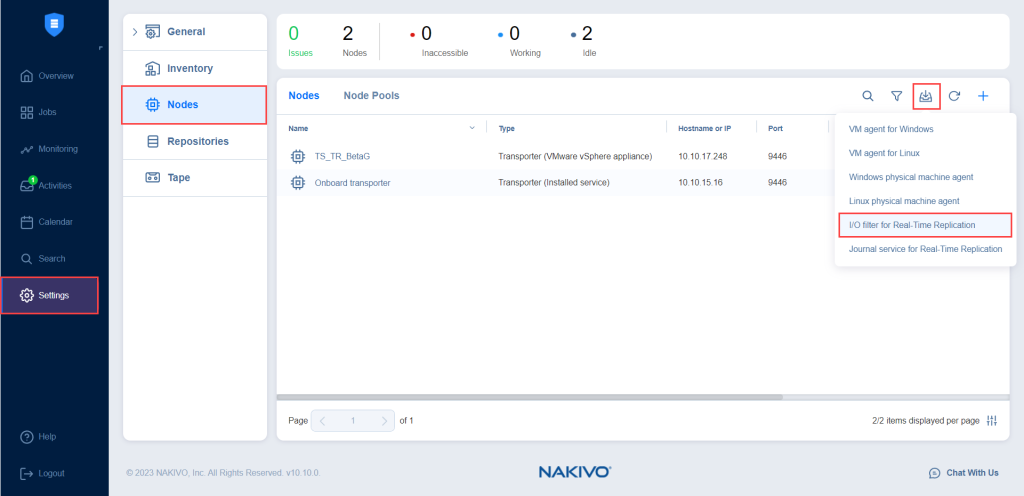 Some notes about installation:
Hosts may need to be manually put into maintenance mode during the I/O Filter installation.
The ESXi host's acceptance level must be set to the Community level. Therefore, only clusters using baselines are supported (no clusters using a single image are supported).
To check a host's acceptance level, select the host and navigate to Configure > System > Security Profile. The acceptance level is displayed under Host Image Profile Acceptance Level.
The Query patch vCenter permission must be granted to NAKIVO Backup & Replication to manage the I/O Filter (Host > Configuration > Query patch).
Creating a VM Storage policy
Before creating a VM storage policy, you have to ensure that the I/O storage providers are online for the vCenter to confirm that the I/O Filter is installed. Then, you can start a VM Storage Policy via a Create VM Storage Policy wizard.
Select Enable host-based rules and Enable rules for "vSan" storage (optional) and proceed to the next step.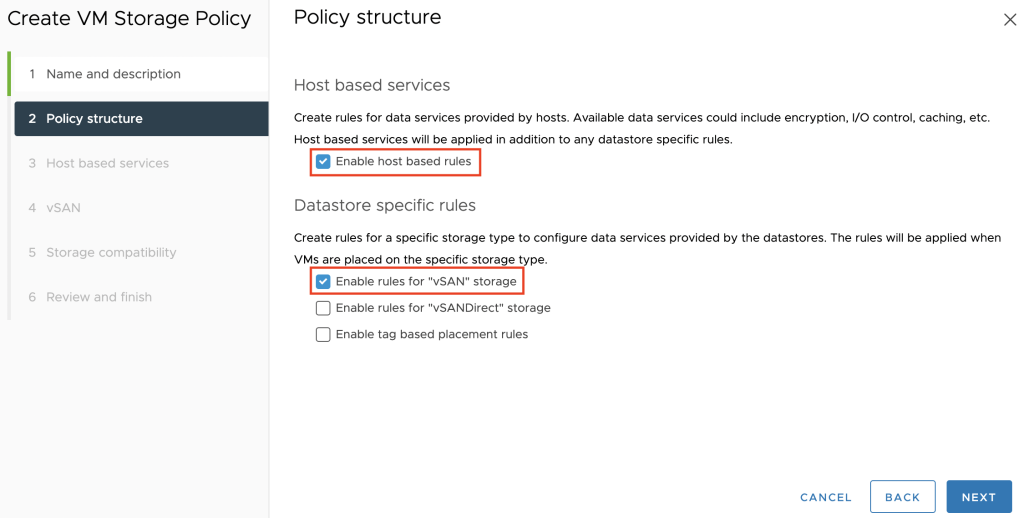 In the next step, proceed with the default options or select the configuration suitable for your environment and click Next when done.
In the Storage compatibility step, you have to review the list of datastores matching the policy. In the last step, review the VM storage policy details and click Finish.
Assign a VM Storage Policy
You need to assign a VM storage policy to a source VM and it's disks. In the vCenter menu, right-click on the VM you would like to apply the policy and go to VM policies -> Edit VM Storage Policies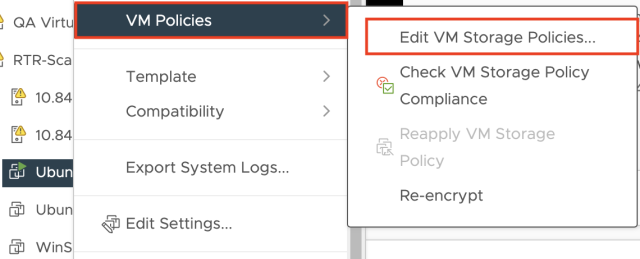 Now all you need to do is select VM storage policy from the VM storage policy drop-down menu. Click OK to assign the policy and its disks.
You can follow a complete tutorial on Nakivo help page on installing I/O filters and Journal service.
Conclusion
The latest release will again bring some pretty awesome features. NAKIVO is a standout data protection and recovery solution due to its simplicity and effectiveness. It offers comprehensive backup and replication features tailored for virtualized environments, making it an ideal choice for businesses using VMware, Hyper-V, and AWS. NAKIVO's user-friendly interface streamlines the backup process, allowing users to set up and manage backups with ease.
NAKIVO's combination of robust features, intuitive interface, cost-saving technologies, and cloud integration makes it an exceptional choice for businesses seeking reliable data protection and recovery in virtualized environments.

Yet, what also makes Nakivo especially well-suited for advanced users is the capability to preview forthcoming features before their official release – and even receive rewards for doing so. Simply visit their beta page, where you can assess the feature and earn a $75 Amazon gift card as a gesture of gratitude.