NAKIVO Backup & Replication v3.0 released
New features:
– Web inrerface is based on Web 2.0 technologies.

User interface is web based and is completely responsive.  That means that you can log in the the Nakivo console via your Computer, Tablet or even you phone. Interface will be adjusted in a way that important information is visible on any device.
– Local backup, offsite VM backup and replication with up to 1 minute response time.

Speed is greatly increased from previous version.
– File level recovery from local, offsite, and cloud backups has been added.

Now you can recover files easily with file level recovery from local or offsite and cloud backups.
– Application & database aware backup & replication, meaning that Active Directory, Microsoft Exchange,
Microsoft SQL, Oracle, and so on, will know when backup occurs and will go in to a backup mode.

Now Nakivo is aware of applications that are running inside the system. When ever possible it uses VSS technology when creating snapshots.
– It has support for Single-click integration with Amazon cloud. This feature is completely new.

This means that it can easily integrate with Amazon cloud. Without additional licensing cost.
– In-built, block level deduplication across entire backup repository. This feature is is really great addition. Not all backup vendors use deduplication for entire repository.

What this means is that Nakivo will use deduplication on the whole backup set. Savings in space can be huge. This is called deduplication done right.
– Another new feature is ability to schedule and on-demand business reporting
– Compression in-flight and at the rest, changed block tracking,
AES-256 encryption

You can expect to experience a better and faster compression. Resources that are required are much lower that that of competition with better result.
Nakivio Backup & Replication is a new comer to Vmware backup space, it's strength is affordable pricing and feature set which covers most of the features that mature competition has.
Below you can check couple of screenshots – how the product looks like
New job replication wizard, it's very easy to get around it's interface. On the left side you can expand your clusters and choose virtual machines on the right side.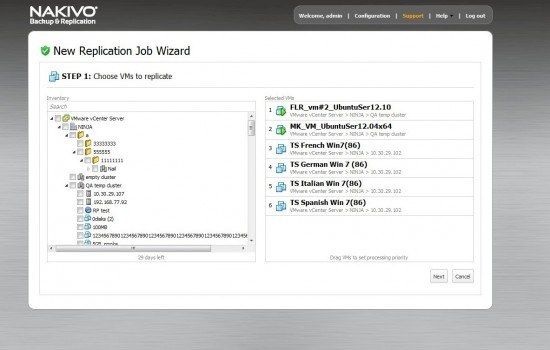 Choosing backup repository is easy. Just select it from the options list.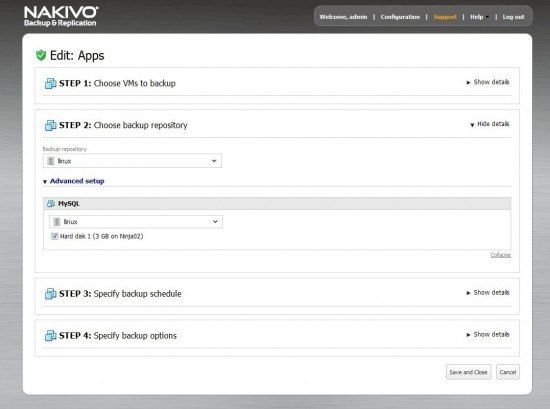 Scheduling backup job, I hope it has one of the most waited for feature that is missing from Veeam (even though it's one of the most requested features):
Scheduling backup job for the last day of the month.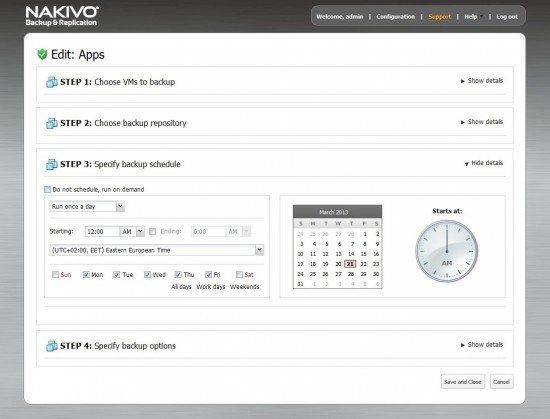 Backing up to Amazon – included in price, you don't have to pay subscription for "cloud edition"
Recovering files with Wizard – again you don't require enterprise version like with some competitos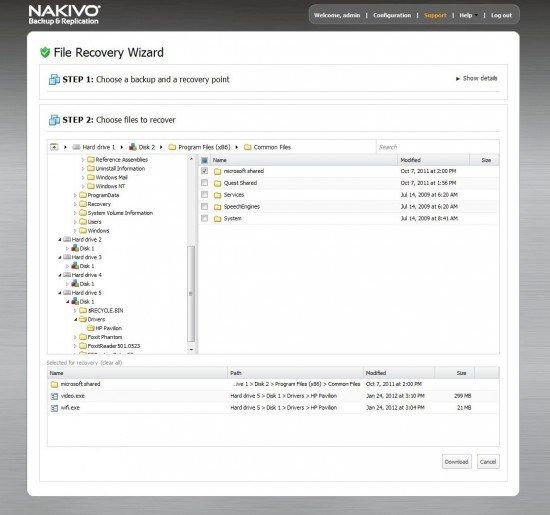 Replication job report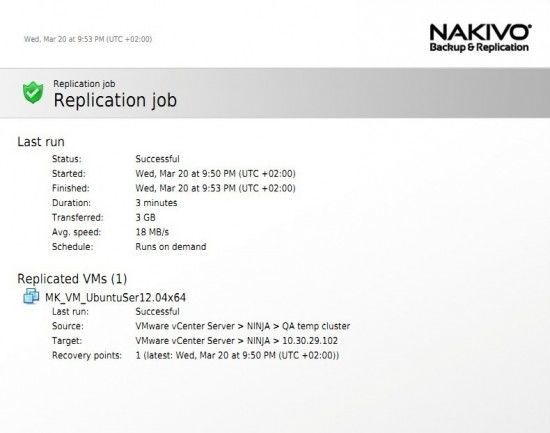 It looks that Nakivo means business. It's a welcome update and it has the right features to become a great product. Especially deduplication and compression make this release  on of the best.
You can get more info on Nakivo website