I think there are only a handful of backup products that deserve a 5 star rating. When any of this companies releases a new version, in my heart, it deserves a quick review of the features. Usually we are talking about evolution, improving on already solid base. Nakivo is one of those companies.
Then sometimes, just sometimes, a backup company announces a release which is a revolution.
If you have followed Nakivo, then I am pretty sure that you loved what you have seen. For starts, It can be installed on a Windows server or it can be installed as a Linux appliance.
It needs much less resources than competition, offers global deduplication making backup space much more optimized and smaller than competition. They feature many incremental releases, steadily adding and improving features.
On top of it all, it has a really affordable pricing. What more could you want? Well, they did it again, they released a point release which deserves a full point release. Latest feature – appliance installation in latest release will be loved by many.
Nakivo Backup and Replication 5.8 – backup appliance for all.
Nakivo added support for WD My Cloud NAS installation with latest release . WD NAS is an affordable NAS device much like QNAP or Synology. You can install many applications and extend basic functionality with additional features.
Since Nakivo requires only 2 CPU cores and 1GB or RAM, it can be deployed even on Western Digital DL 2100 NAS with 12TB of storage with the price which is less than $850. This is enough for backing up a typical VMware Essentials environment.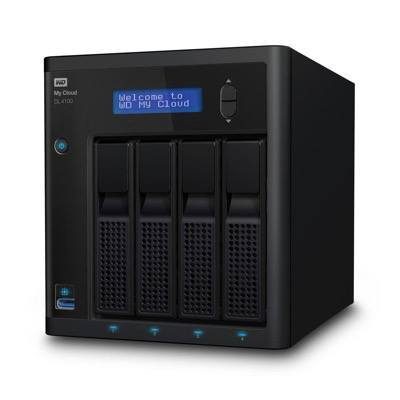 By using a NAS as a backup appliance, secondary location is much easier to obtain as you won't have to bother with cooling, increased power requirements and space for the proper virtual infrastructure where you need at least one physical server.
NAS does not need additional cooling and it does not need additional space.
In addition, since Nakivo is deployed on top of WD NAS appliance, you can expect faster performance as it's writing directly to the NAS disk without using protocols like CIFS or NFS.
Nakivo Backup & Replication version 5.8 rocks
You may think that you will lose functionality if an appliance is installed on WD NAS, but the fact is that you will keep the same features that Nakivo is best known.
What are the benefits of using Backup appliance on a WD NAS?
One to rule them all You can have a single solution for backup and data deduplication (forget about additional cost with deduplication hardware devices like Netapp, Dell DR4100 or software products like Windows Server 2012). In addition solution is fast and very easy to manage.
Utilizing best practice in your company with the 3-2-1 rule (3 backup copies on two different media. One can be easily had offsite with replication. Second backup appliance can be easily placed anywhere, also suitable for SMB's. Best of all you don't need to set up a virtual infrastructure, all you need is a network connection.
Disaster recovery In case of disaster you can easily use an appliance to restore data (if you have a fast link) but you can just easily move a NAS from a secondary to primary location and recover lost information easily.
Save on resources Since you don't need to install a backup appliance to your virtual infrastructure you will save expensive resources like CPU, RAM and expensive storage. You will also save with hardware for secondary location.
Save time managing VM's You will have less virtual machines to manage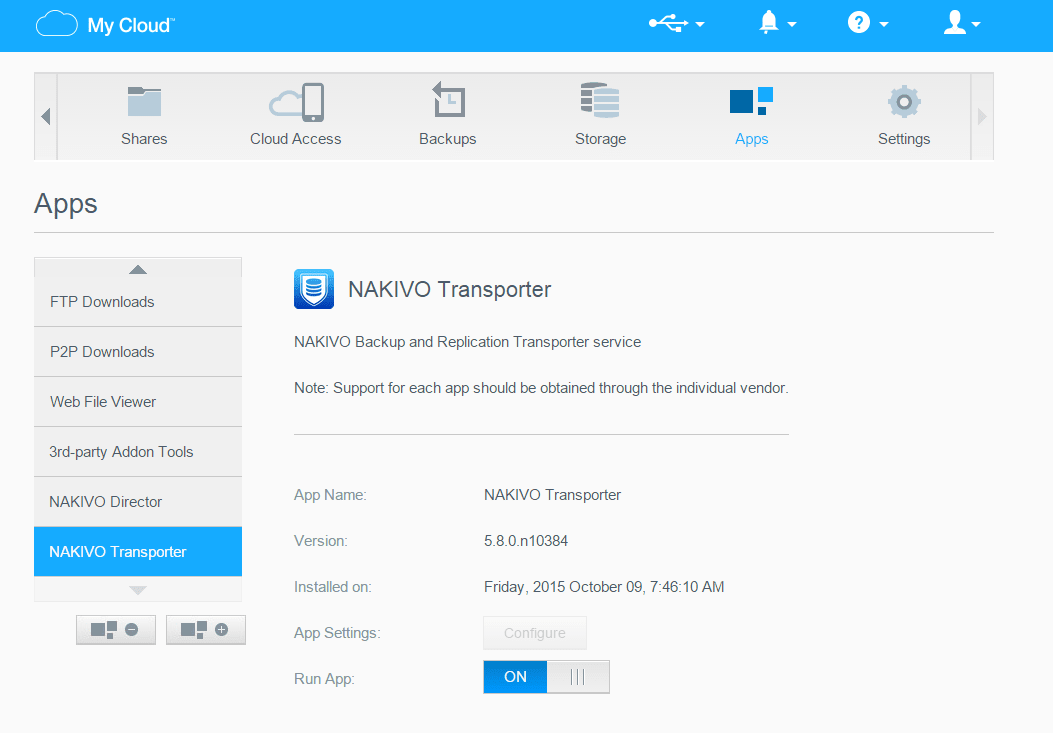 I think that backup appliance idea is awesome and I know many companies will find it a godsend gift. You see, there are many backup companies which sell expensive backup appliances. Pricing starts at $10.000, even $20.000 for a base model with 10TB space. With Nakivo, you have choice. You can also use an appliance, much cheaper than competition with almost identical features. And you won't need special cooling and power if using WD NAS.
You can find more information on Nakivo website.