Recent events forced me to find a solution for backing up physical servers. I got spoiled a bit by virtual infrastructure and forgot how difficult it is to have a solution that in case of worst scenario works like charm.
It's important that backup is reliable and that restore to another server goes by the plan. Unfortunately, backup solutions all promise saint haven but when it comes to the worst, a lot of them fail.
Review: Unitrends Backup
In case of problems, you need to know that vendor will stand by your side and help you to recover fast.
I tried a lot of solutions, but all most none of them worked as advertised. Finally, I found Unitrends.
Required features for the Backup solution were:
1. Bare metal backup/restore so that downtime is as little as could be.
2. Deduplication was a plus but not a requirement
3. Replication
4. Simple interface that enables you to focus on work instead of learning ins and outs
of the program
5. Incremental forever
6. Virtual infrastructure support (for the future)
7. Good Pricing
Unitrends meets all of this plus it has so many more, one of many is vast support for operating systems, so many in fact that they can't be counted with both hands, I won't list them all here, instead, you can visit their website: Link
Unitrends backup is available as a physical appliance or as a virtual appliance. I have chosen a virtual appliance.
Installation is simple, you deploy OVF appliance, start it, configure network settings and voila, you are ready to go. Via browser you go to IP you just provided: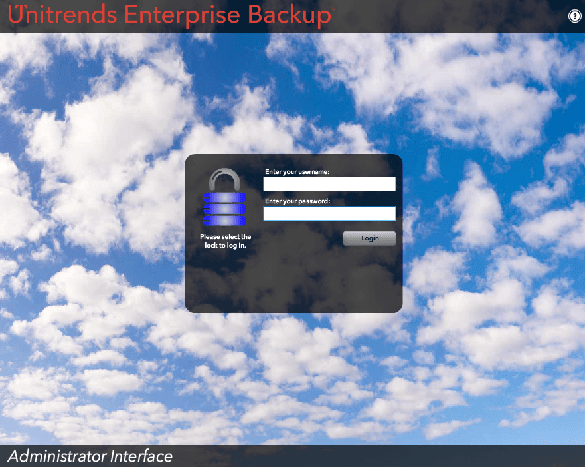 UI is a bit different to what I was used to, but after a while, you get around it and discover that it's, in fact, a joy to use.
First, you add computer you will back up, then you go to Computer backup screen where you define all the settings for backup: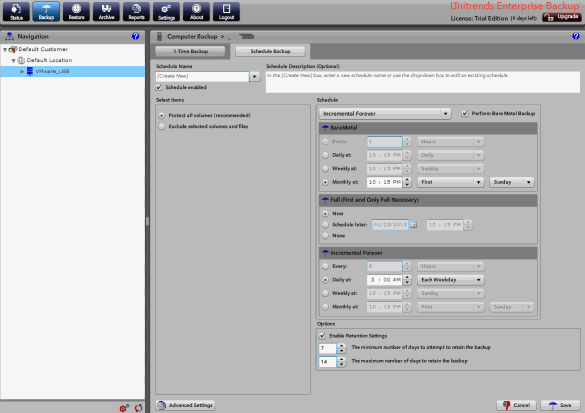 It's very easy.
Once your servers are configured you see the status of backup and replication on the status screen.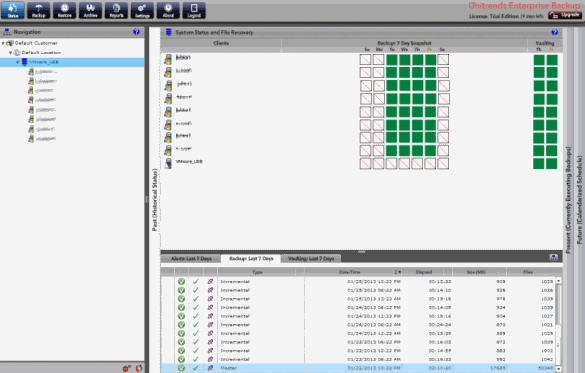 Restore screen is also very intuitive, you see a 24h circle, your backup is colored in dark green
so you quickly see your backup time frame.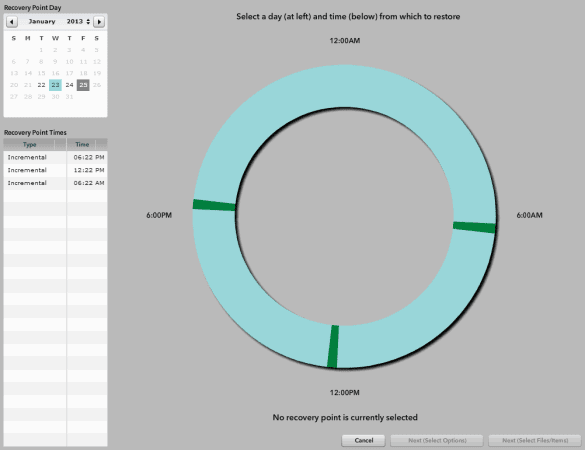 As for storage consumption, Unitrends uses Compression and Deduplication, you can see what is happening with your data on Data reduction screen.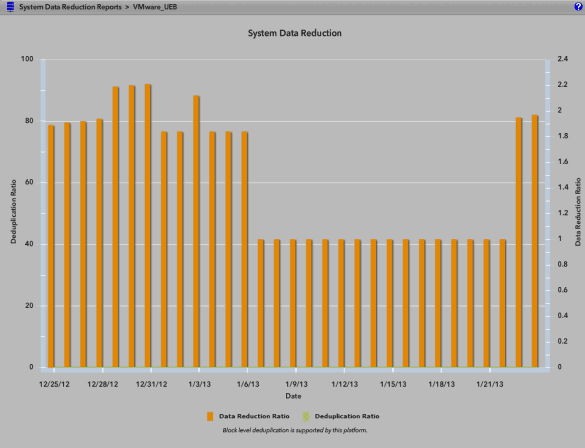 In various tests, I have never had any problem with the restore.
I really have to stress that when you install the Baremetal agent to windows server – you DON'T have to restart the server, I repeat, a server restart is not required after agent installation, that applies to both, backup and bare metal agent. How cool is that? If you are looking for a backup solution, you must try Unitrends.
Did I mention how cool their pre-sales support is?
Let's say that you are evaluating the product, if you are stuck at some point, Unitrends has
really nice people who can assist you via Webex session. Or do a presentation.
Unitrends backup is one of the few backup products that works and requires little attention.
They also have a Free version which can backup 8 virtual backup servers.
If you try Unitrends, I doubt you will go back to any other solution you have used in the past.
You can visit their website here: Unitrends website