Stellar Phoenix Mailbox Exchange Recovery is a great tool for Exchange database recovery – EDB files. I found the tool when I had severe Exchange problem and it saved a lot of my problems.
Stellar Mailbox Exchange Recovery is simple to use and quick to install. If you had an issue with your storage, disk drives in your physical server or problems with virtual Exchange, you will most likely need a tool to fix your EDB files. I will explain why, but first about the product.
Stellar Phoenix Mailbox Exchange Recovery review
Stellar Phoenix Mailbox Exchange Recovery is a simple to use application. When you open it, you have to select EDB file (Exchange Database file).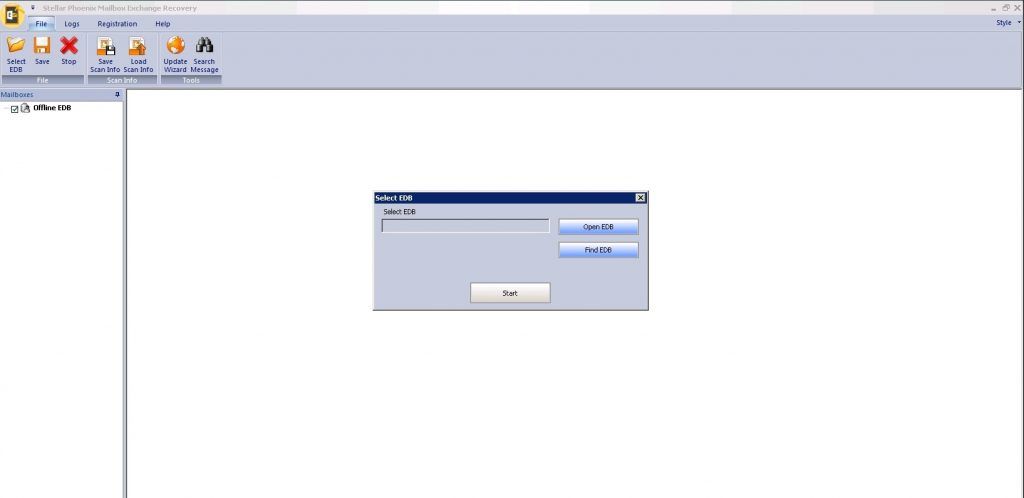 Once you select EDB, Stellar PMER will ask you if you want to add another file. This is a welcome step, as usually, organizations have multiple EDB files where they store emails.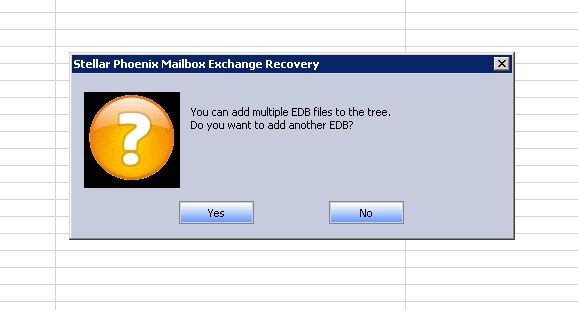 Once you add EDB files, you can choose a quick scan or Extensive scan. The extensive scan takes more time but gives you better results. Selecting one of this depends on a case. When you have to quickly restore an item, you can give Quick scan a try, but If time is not a constraint, the Extensive scan is more robust.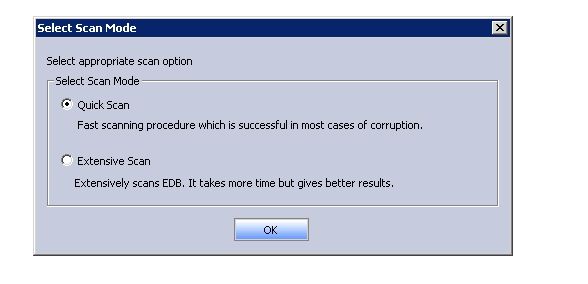 Once the scan is complete and Stellar does its magic, you will see all the mailboxes on the left pane. In the middle pane, you will see all the items and on the right side, you will see a preview.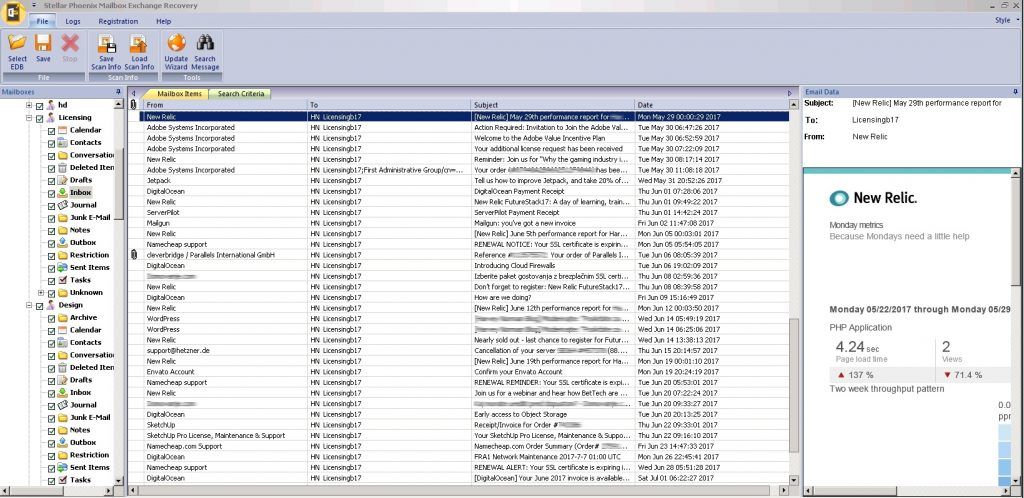 If you need to find a certain item, you can even search through the EDB so that you can restore desired items faster.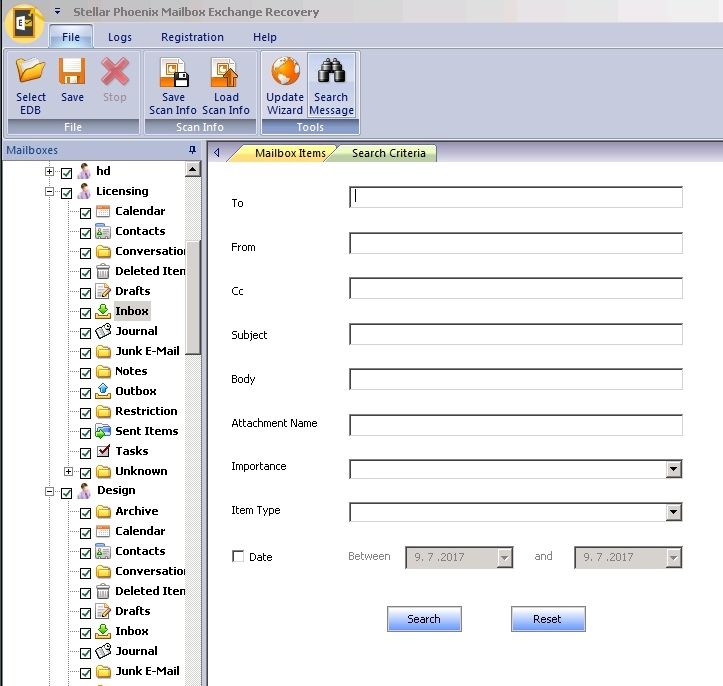 There are many export options you can choose from and it all depends on the problem. What matters is that the list of options is very extensive.
You can export items as a PST, MSG, EML, HTML, RTF, PDF and even as an Office 365.

What I like here, is that I can export all the PST's in one go. This is really handy after a major Exchange problem.  Stellar will export the inboxes into their individual PST's, so I can distribute them to the users.

But if there is a problem only with one PST I can export individual items as any of the supported formats. You may think it's funny, but exporting to PDF can be very handy.

How Stellar saved me
It happened one morning, our helpdesk received an email from a user that some emails that he can't access several items. This problem was new to me. I never had any problems with Exchange, even more with its database.
First I suspected IBM storage, but the system was reported being normal, all the other virtual servers were working fine. I investigated the problem and read several Microsoft KB articles that were related to my problem.
Apparently, there was a solution, but database had to be unmounted and a scan and a repair had to be run. I fixed a problem during the night. I went to sleep at 03:00. I was tired but at least I felt peace. IN the morning I came relaxed to the office. I felt great until 11:00 am when another user reported the same problem. For the whole week, I ran repair job on Exchange databases. The problem didn't go away.
Long story cut short, what happened later was a nightmare. Exchange databases were so corrupt, that I had to run scan and repair during working hours. Most databases were recovered but could not be at all. A cause of the problem was a VMware bug, which was triggered when Veeam backup was triggering VMware backup API and it caused problems with databases. I am pretty sure, something similar can happen to Hyper-V or even KVM-based hypervisors.
EDB files that could not be fixed, contained very important emails from managers and even one director. Backup was not good, as it was backing up the same corrupt files. I don't know how, but Stellar with their Phoenix Mailbox Exchange Recovery was able to open affected EDB and recover all the data. I have imported PST files to MS Outlook, and all users were happy that they got their emails back.
Conclusion
When you have problems with Exchange EDB files not all is lost. In some situations, third party tools can make wonders. One such tool is Stellar Phoenix Mailbox Exchange Recovery. What is great about it, is that you can install a trial version and see if the Exchange database can be recovered. That way, you won't throw you money away.