Synology has announced the latest version of DSM 5.1 (Diskmanager 5.1). After a long time, waiting for information on the latest release, Synology DSM 5.1 was announced on Synology latest event.
Usually new versions are released in 6-9 months increments. DSM 5.1 was released in January 2014 while DSM 5.1 will be released in the coming months. The most popular features in DSM are Photo Station, Video Station and Audio station. Not surprisingly those features got major updates. They all share new improvement – Link sharing feature (sharing with friends). File Sync function has been updated and Notes app was updated too.
Synology DSM 5.1 Announced – DSM 5.1 Features
Synology Security Advisor
Synology Security Advisor is a new feature in DSM 5.1. Given that Synology had big problems with Security this is a welcome addition. Synology Security advisor will check your passwords strength and will warn you if password is too weak. If DSM 5.1 will be out of date you will receive a warning. If Virus definitions will be out of date you will receive a warning and so on. Synology took security seriously after several virus infections.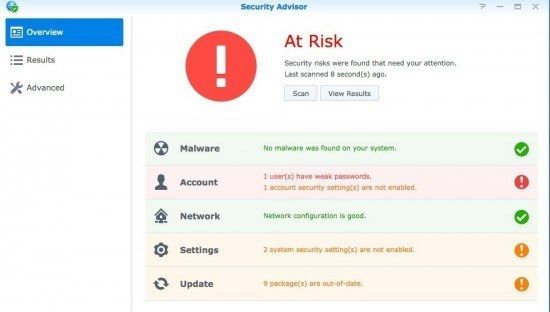 File Sync
File Sync received support for 3 additional cloud services OneDrive, Hubic and Box. You will be able to limit the bandwidth to minimize impact on network bandwidth consumption.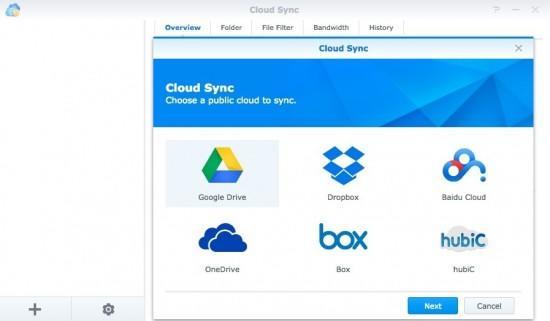 Photo Station
Photo Station improved slider playback and and added sliding transitions effects which you can use to create stunning presentations. You can view Photos and play Music at the same time. Improved interface got a sidebar with location and tag information, similar to IPhoto. It also received support for sharing via links. It also got a side bar with IPhoto like picture information.
Photo Station received many updates like transition effects which you can use to create stunning presentations. Photo station has support for sharing via links. One of the new features is a side bar with IPhoto like picture information.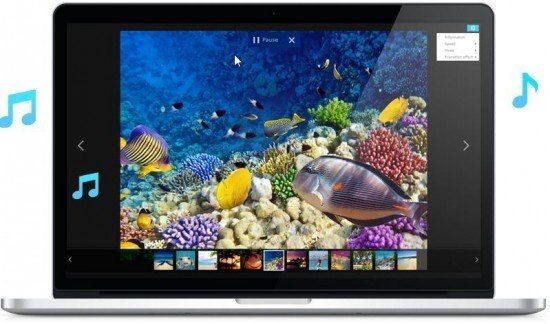 Video Station
Video station received support for OpenSubtitles and shooter net subtitles. Now Video station will access both services and download subtitles automatically. Video station will also preview a movie progress in a thumbnail.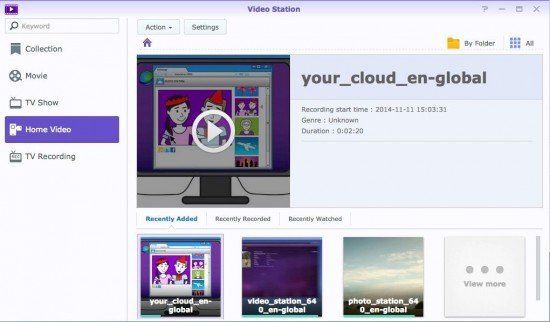 Another improvement in Multimedia apps is sharing, now you can share files with your friends


Both Audio station and Photo Station received improvements as well.
Audio Station
Audio Station received rating support, much like Apple iTunes. Sharing support was also improved with added Friends sharing feature.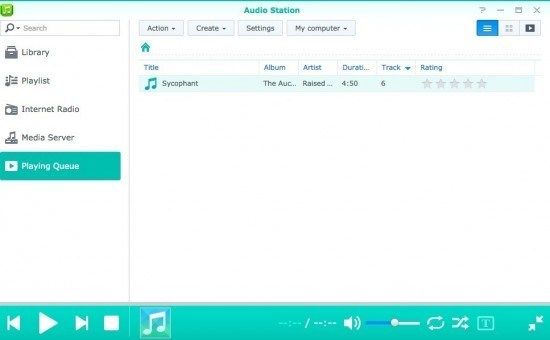 Note Station
Note Station is a great addition for Cloud enabled NAS. Android and IOS platform received dedicated applications. Features that stand out are notebooks management, password lock, labels and offline support. You can embed videos and music in notes in latest version. When you click play on a song or a movie in the note, music player will pop out and play media file.
File Station
File Station in DSM 5 1 beta was completely revamped, now it features built in FTP and mail clients, File explorer which matches desktop quality and new icons.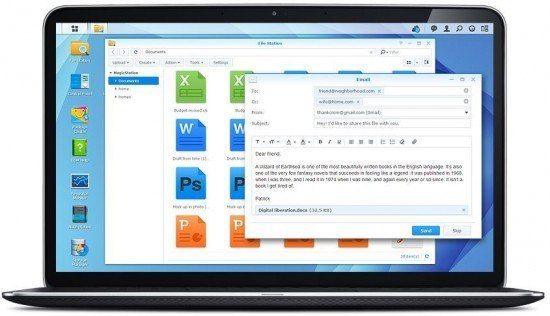 Data backup
Diskstation 5 1 beta features support for Microsoft Azure, SFR and hicloud. Glacier backup features new explore feature which makes it easier and cheaper to to retrieve single files.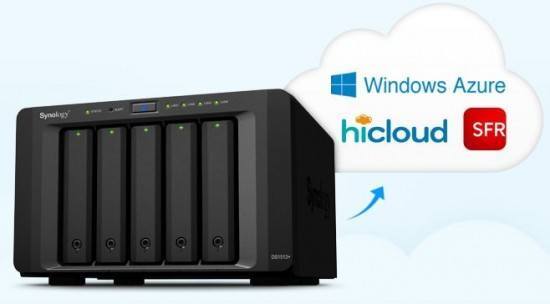 Personal cloud
Cloud Sync has received improvements in enhanced Security and flexible Synchronization. Now it can Sync with OneDrive, Box and hubiC.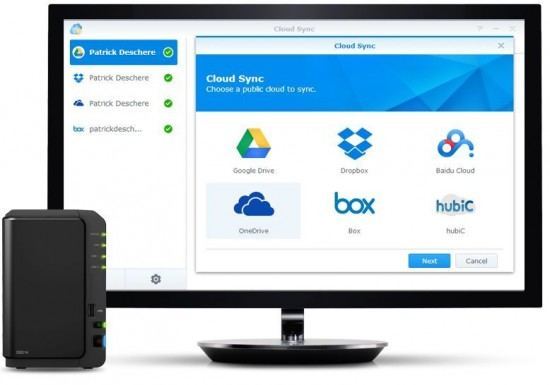 DS note
DS note is a private note taking application for mobile devices. You can take notes and take images which you can share with your team or friends simply via link.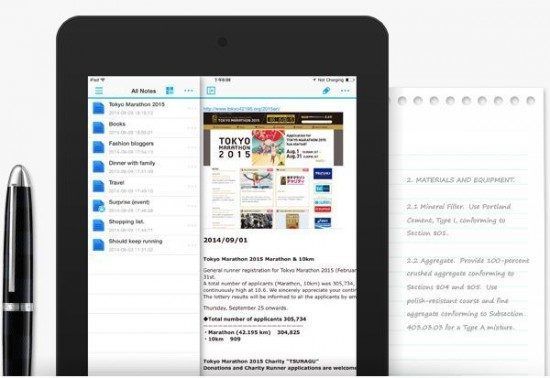 Note Station
Note Station is a DSM application for creating and organizing notes. You can access them from computer or mobile device. It features Rich editor, tags, shortcuts, encryption and search. Previous versions, sharing, private data, app which will keep on getting better and not being discontinued… Awesomeness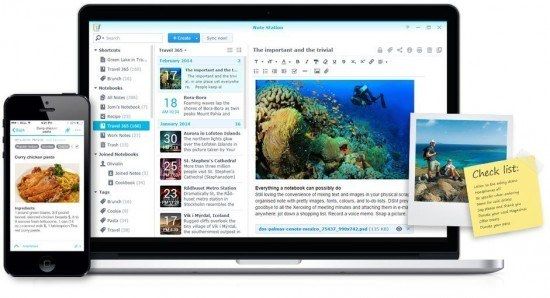 VMware VAAI for NFS
DSM 5.1 introduces NFS VAAI's NFS primitives support, improving speed to up to 5.8X in some cases. You can also create thick VMDK files on NFS data-stores to reserve all the space a VMDK needs.
Schedules iSCSI LUN snapshots
iSCSI LUN snapshots can now be scheduled per hour/day. That way you can restore system to any point in time, great for disaster recovery.
Proxy server
Blocking Facebook but allowing Google? Caching static resources to improve webpage load time
Backup consolidation
If your office has many locations you can use improved backup to consolidate backup from many location in central repository with multi-version backup tasks, without requiring inappropriate login credentials.
SSD Caching
DSM 5.1 features new interface with many useful details. SSD cache now works with only one SSD instead of two, making it more cost efficient.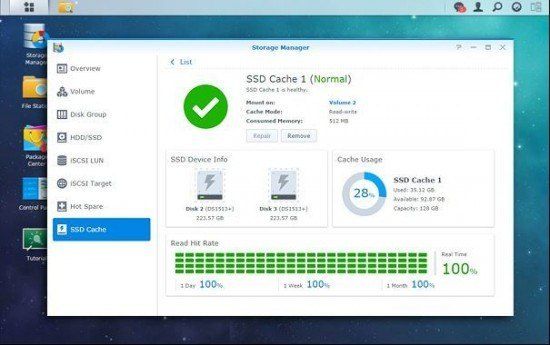 IPV6 Support and Routing table
Synology DSM 5.1 has introduced support for IPV6 in all of the applications  (VPN server, router, DDNS, Cloud station…). In addition, Synology DSM supports static routes.
More improvements under the hood
Some of the features that are impressive, but can not be seen via new GUI are:
AppArmor is enabled by default in DSM. This means that each program has a security profile with restrictions making DSM more secure.
You can set security permissions for local and domain groups
Improved Backup and Replication
New backup destinations possible (Azure, SFR S3 and Hi-cloud S3)
You can backup applications via backup feature (VPN server, asterix, DNS and Mail server…)
Improved iSCSI LUN backup performance by 169%
Improvements to SSD caching, now you can use one SSD drive for read cache, two for write cache
Read and Write SSD caching support for HA cluster mode.
IPv6 support has been added to VPN, quick connect and DDNS
Synology Hybrid Raid is not supported anymore
Push notifications for Chrome and Safari
many more
Conclusion
Synology is a leader in NAS market. Innovations and features they announce, usually come to competing products with a year to two delay. DSM 5.1 looks like a great improvement. Private cloud is getting better and better and so is Security.
Source: Synology