I so love being in IT in present time. What a difference in tools and technology compared to 10 years ago. One of the major changes happened in Backup technology. We have witnessed a fall of one of the major vendors that relied on old technology. One of the changes is also quality of the backup software which improved so much with the new vendors. What is also a significant change is that once storage specific technology called replication became a commodity as more and more backup vendors added the technology to their backup offerings.
Replication is not backup. Definition of replication is simple. Data replication: if the same data is stored on multiple storage devices. The replication itself should be transparent to an external user. Also, in a failure scenario, a failover of replicas is hidden as much as possible.
As opposed to back up where we store data which we need to retrieve in case of failure or resource deletions, replication can be used to failover to another data center or server/storage if the primary device fails. Compared to storage replication, in the event of a failure, there is usually a wider gap of data loss, but the solution is much more affordable and can also be used to replicate to another location datacenter as well. Backup software technology enables you that for a fraction of the price, you can set up a modern data center which in addition to backup, can replicate your data to another location (data center or cloud).
Top 5 VM Replication solutions
Nakivo Backup & Replication

Nakivo has been featured on ITSMDaily.com multiple times as it's just amazing what these guys achieved. Nakivo Backup & Replication product can backup Hyper-V and VMware. It is so well designed that you can install it on multiple platforms like Windows, Linux, and even Amazon AWS. Also, vision these guys have helped create an edition for popular NAS devices from vendors – my favorite Synology, QNAP, WD and even Asus. That means that you can use your existing NAS to install Nakivo Backup and Replication and leverage the speed and simplicity of NAS. You can also use multiple NAS boxes, even at remote locations for a fraction of the price of the major players. Did I mention that you can use the same NAS boxes for Replication in addition to the backup? I can talk for ages about the great features but let me just mention a couple of deal breakers for Nakivo. 1. Price – Anything on the market can hardly match price point for the features you get. 2. WAN acceleration is essential for all companies using remote locations. You won't go broke with Nakivo by selecting Enterprise edition. 3. Global deduplication is deduplication done right as it saves much more space compared to per job deduplication like other vendors have on the market. Besides, if you ever wished you had deduplication on the Synology for backup – with Nakvio installed you have that option now. The product is just fantastic. As for the many features, you get with the product, let me just mention some that also deserve mention. HTML interface, Self-Service, Multi-tenancy, Automatic Backup verification, Application and Database support, object recovery for MS AD, MS SQL, MS Exchange, Instant VM recovery utilizing Flash BOOT.
Veeam Backup and Replication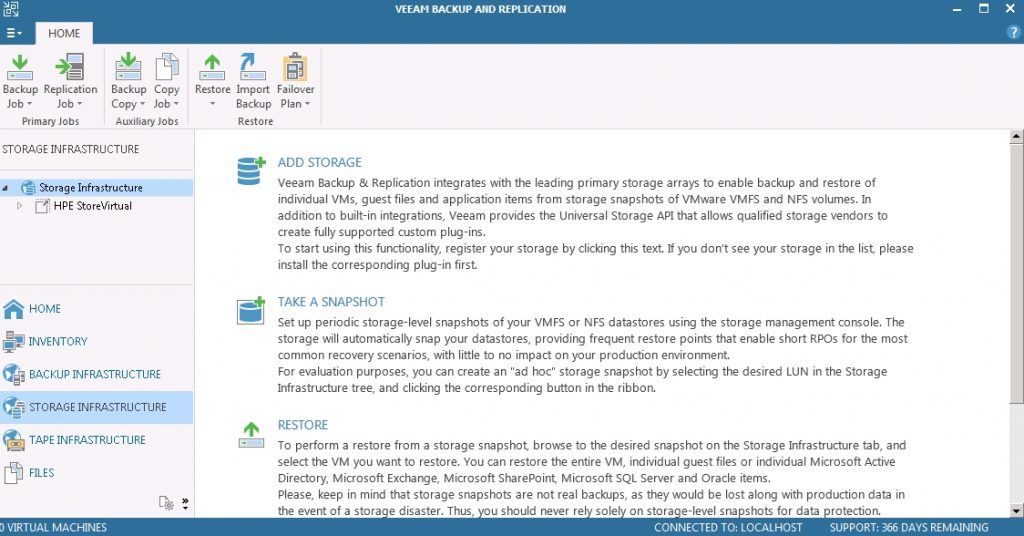 Veeam Backup and Replication is the product that started a backup revolution. It is also the product that kicked Symantec Backup out of enterprise for Virtual Infrastructure backup. In addition to Backup, Veeam also created a neat product called Veeam ONE which is part of Veeam Availability Suite. Veeam supports restoring objects directly for MS Exchange, MS Active Directory, MS Sharepoint and even Oracle. Veeam supports many storage vendors integrations so that you can backup snapshots and decrease backup and replication time. Users of Veeam backup swear by the product and would not change it. But, from version 5.5, Veeam vision for their target market were big enterprises, and so they increased their prices and they still do – year on year. Replication is part of their product from the start and is working great; it even saved me once. If you are looking at WAN Acceleration, you should note that it is only enabled on the most expensive edition. All things considered, Veeam is a great product, it was the first backup product for VMware that was reliable. Now Veeam supports also physical servers.
Vembu BDR Suite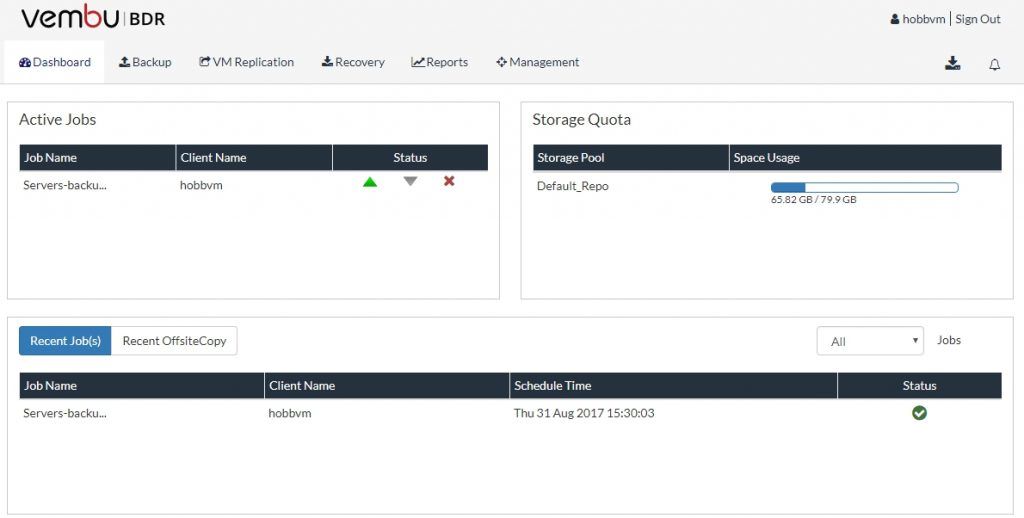 Vembu BDR Suite is Backup and Disaster recovery suite for VMware and Hyper-V hypervisors. What makes Vembu special is support for Workstations, Physical Servers, G Suite and Office 365. A benefit is that you can use one product to protect your complete infrastructure. Vembu supports application-aware backup, has Near Continuous Data Protection, In-built Compression and Deduplication, Automated Backup Verification, WAN Acceleration, OffsiteDR Replication, Bandwidth Throttling. VM Replication is an essential part of its product. Just like Nakivo, it features a Web-based management console, which makes managing backup and replication much easier. Even though Vembu is not widely known, the product is reliable and has a long history in the backup arena. I have reviewed Vembu Backup & Disaster recovery suite not long ago.
Altaro VM Backup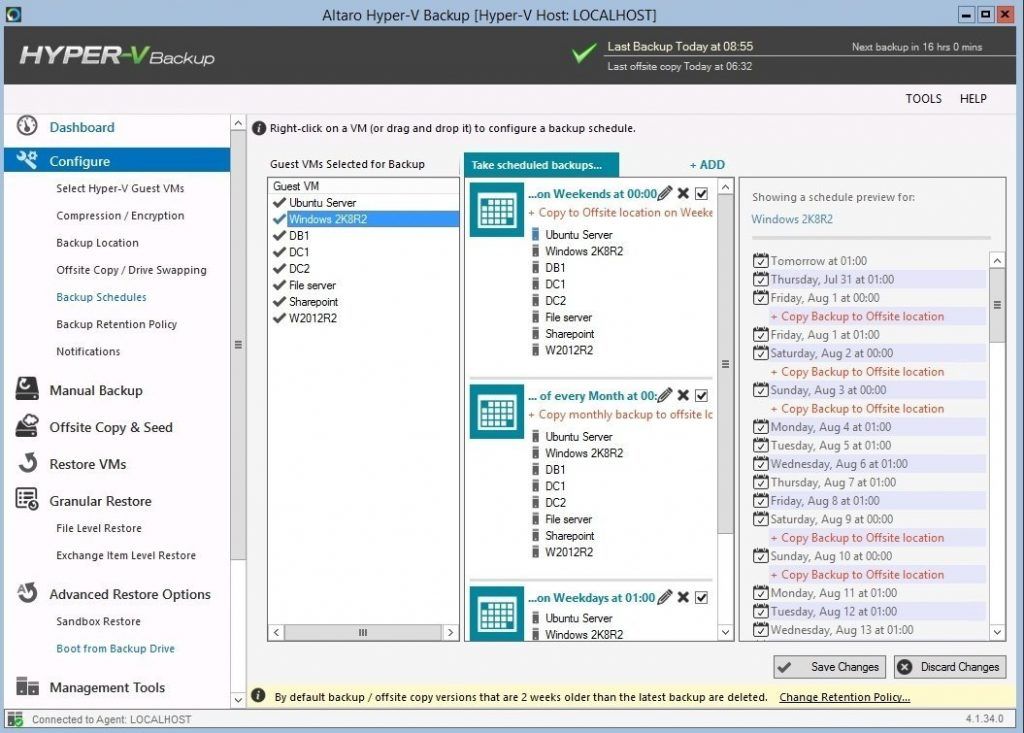 Altaro is positioned in small to mid-market, but don't think that their offering is bad because of that. They have an excellent option for managed service providers where companies can by using their solution monitor backups of their customers.  VM Backup is known for quick installation, great support, affordable price and reliable restore and recovery. VM Backup supports VMware and Hyper-V environments. In the latest version, it gained an option to cloud backup to Azure. You can replicate VMs to an offsite location for disaster recovery protection. You can replicate to your own offsite storage through the internet connection or MPLS by using optimized transfer speeds through WAN Acceleration, or you can enable drive swap rotation on selected drives. Altaro is unique due to the affordable pricing as you can license per host rather than per socket your infrastructure. You can read my review here.
VM Explorer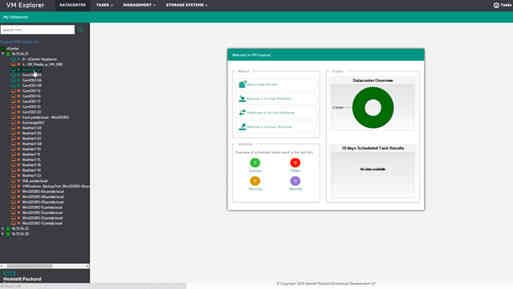 VM Explorer is a product which has the most frequent owner change. VM Explorer, once a Swiss-based company, is an excellent product. It first started as a classic Windows Application. When owners saw the trend, they re-wrote the core and transformed it into a modern web-based application. It got acquired by HP and renamed to HPE Virtual Machine Explorer. It didn't take long, and the company changed the owner again, this time the product is called Micro Focus VM Explorer, owned by the Micro Focus company. Nevertheless, the product remains a solid and quality choice for backup and replication. It supports VMware and Hyper-V environments with the support for local disk, tape, and the cloud targets. It starts as one with the cheapest options but as soon as you require features like StoreOnce catalyst, StoreVirtual, encryption, Instant VM Recovery, Backup Navigator price bumps to $2,194.78 for six cockets.
Conclusion
Replication is no longer a myth or part of the storage options. Usually, it comes with the modern backup program. You can use it as an additional safety layer in case you datacenter fails or in case you don't use shared storage with your servers. As you get replication as part of the backup product, it's up to you how to use it. I was saved once. What about you?