Whatsapp messenger is one of the most popular messaging application ever released. Some say it's even more popular than Facebook (update: it was bought by Facebook). Bad news, Whatsapp client for OSX or Windows was not yet released.
Good news is that you can use a web client (WhatsApp inside the web browser) to connect and chat with your WhatsApp friends.
Go to https://web.whatsapp.com/
QR code will be shown which you will have to scan with WhatsApp on your phone.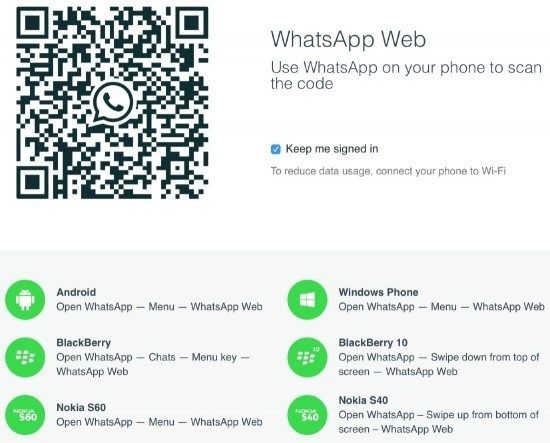 Once the phone will scan QR code, web client will be run and will show you a list of your contacts. Having a web client is great as you can run WhatsApp on any plaform, including Linux, as long as it has a supported browser.
Another option is to use an Android emulator where you can install WhatsApp and run it on both OSX and Windows. This is done via emulator called BlueStacks.
Bluestacks is an Android emulator. Think of it as an Android installation in a program. You can install the same Android programs you have installed on your phone or tablet.
If your friends are using Viber you are lucky, as Viber was released for both, Windows and OSX. But if you are stuck on Whatsapp, then you have to follow this procedure to talk with your friends. You can also run any Android games or Android programs in Bluestacks.
Installation is simple and you can run it in a matter of minutes.
1. First you need to download Bluestacks.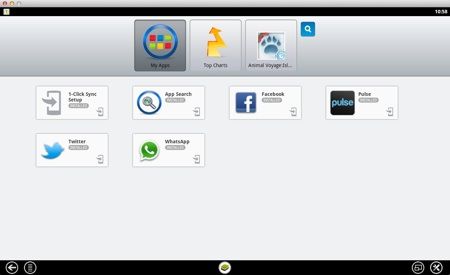 2. Once installed, run it, go to the Google app store.
3. You will have to log in with Google credentials then install WhatsApp or any other application you like.
4. Enter your phone number and authenticate device.
5. Start using WhatsApp
There is limitation however. Since WhatsApp does not yet support multiple devices, you will only be able to use one device. If you will want to switch device, you will have to re authenticate again. Even though simple, it is a bit cumbersome. But there are times when you can benefit greatly from having WhatsApp in your OS of choice. I had to communicate a lot today with one of the clients and typing on my keyboard and looking at the same screen was great.
The same procedure can be applied to Windows as well.
update: Bluestacks support for OS X has been discontinued but you can still find a mirror for OS X installation. Windows version is being actively developed though.