When Windows 8 was released, it was compared to Windows Vista. In a way it was very similar, both featured slow uptake, market was avoiding it and was looking for computers with older version of Windows. The most criticised feature was Metro mode that was forced on to the users. All the great features of Windows 8 didn't matter to users. All they read about was Metro. Another revolt came from Enterprise users, they all refused to migrate to latest and greatest and instead went with Windows 7.
When Microsoft announced Windows 8.1 everybody wanted to hear one thing only, start menu is back. Unfortunately for Windows 8 followers, the most requested feature didn't make it. Microsoft instead showed minor improvements, to make Metro bearable for Computer users. When Microsoft announced Windows 8.1 Update 1, again, everybody was hoping for one thing only, Classic start menu.
I am sorry to say that 2 most anticipating features didn't make it to the latest release – Classic Start menu and Windowed Metro applications. So far there is no confirmation if those two features will be included in the next Windows 8.1. update 2 or the next major Windows release – some call it Windows 9.
Windows 8 users can use third party Classic start menu and enjoy Windows 8 experience, but enterprises would rather have Classic start menu included in Windows.
Windows 8.1 update 1 features
Latest release brought optimisations for computers with 1GB ram and 16GB disk space. Microsoft named that feature 116.
As for visual optimisation, some of the new features are:
Change the size of the tiles
Now you change the size of the tiles in Start menu.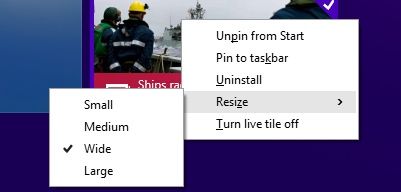 Search in start menu
There is a search button in the Start menu for a quick search.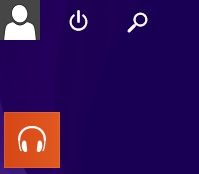 Power button in Start menu
There is now Power button in the Start menu, you can shutdown or restart your computer easily.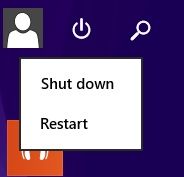 Pin metro apps to the Taskbar
Now you can Pin metro applications to the taskbar.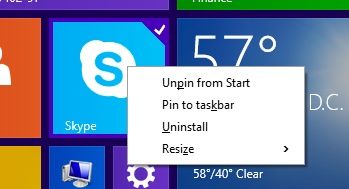 Minimize metro application to the desktop
If you move your mouse to the top, a new menu will appear where you can close the application or minimize it to the desktop.

Taskbar showing Metro and Desktop applications
Taskbar is now showing pinned and minimized Desktop and Metro applications.

While new features are a welcome update for mobile users, they won't satisfy most "Desktop" users nor persuade enterprises to move to the latest release. Microsoft Windows 8.1 Update 1 disappoints by ignoring it's users for so long.