Microsoft discounted Small Business Server in 2013 leaving many customer in the dark.
Fortunately for SMB Linux distributions that was also a year when they saw great potential for growth, giving them additional steam for development.
Zentyal is such Linux distribution and looking at their product, you can easeliy be amazed what is bundled in such a great product. To mention just couple of services: Mail server, Instant messaging, UTM, LDAP server, Print sharing, DHCP and DNS server, CA, Web server, FTP server, Firewall, Captive Portal, RADIUS, VPN server and the list goes on. Zentyal just released version 3.4 with many improvements.
New features in Zentyal 3.4
New base distribution: Ubuntu 13.10 Saucy

Improved interoperability with Microsoft® Exchange Server, including Outlook Anywhere support, Out of office-message support, Improved use case of Zentyal as additional Microsoft® Exchange Server and fully renewed webmail

High availability for the UTM & Gateway services, including configuration replication among nodes, multi-node active/passive redundancy configuration and an option to select a node as active (Promote) or passive (Demote)

Removal of Apache instance for Zentyal Administration

Improved system of bug reports

Improved management of exceptions
With many Microsoft Exchange interoperability improvements, compatibility with Active Directory, Zentyal 3.4 would like to replace your Exchange server, for much less money.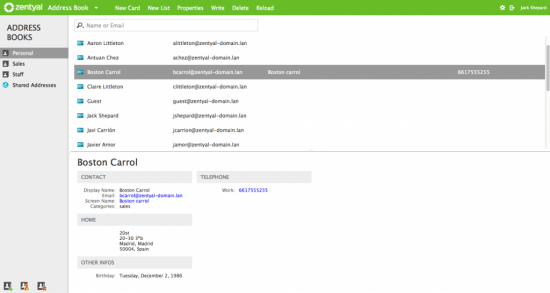 Many improvements to usability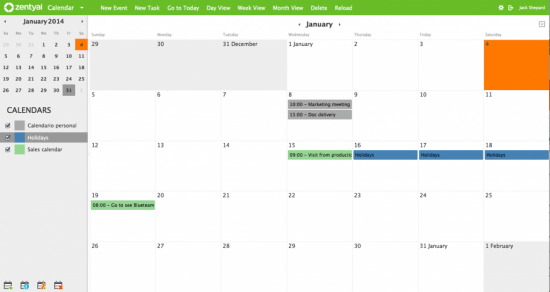 UI looks great and modern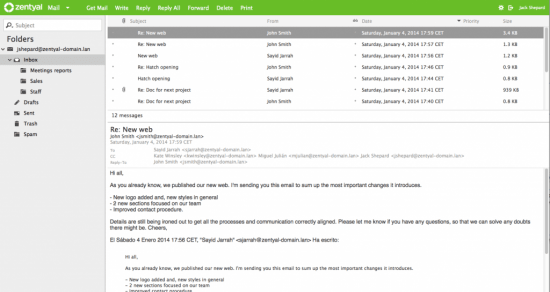 Looking forward to next release.
You can find more information on Zentyal.org website