Paul Schnackenburg has been working in IT since the days of DOS and 286 processors and runs IT consultancy Expert IT Solutions on the Sunshine Coast, QLD. He teaches part time at a local Microsoft IT Academy, freelances as a technical journalist, writing for Virtualization Review, Redmond Magazine, 4Sysops.com and others.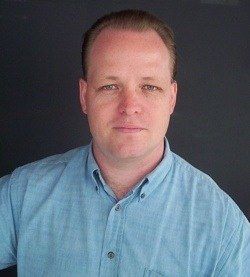 Paul's been an MCT since 2006 and holds various MCSA and MCSE titles, including MCSE Private Cloud. What a great man. Have you ever wondered what drives people like Paul?
Read on…
Paul Schnackenburg Interview
Hi Paul, can you give us a little introduction about yourself and how you got into computing?
Hi, I was a building engineer back in my homeland of Sweden in the early 1990's and the firm where I was working started using computers for CAD work. I put up my hand to learn and found I really enjoyed both CAD drawing and fixing computers. Later I moved on to sell CAD and 3D design software, followed by a stint as a network consultant. In 1998 I moved to Australia. Here I run my own business (Expert IT Solutions), providing IT support to small businesses in the area as well as teaching part time at our local Microsoft IT Academy.
When did you start working with computers?
Interestingly I didn't grow up with computers, although we did have a few game consoles and I think dad even brought home a very old PC for a while. But to me they were only joystick ports, not something to tinker with for their own sake. So my real journey with computers started around 1990.
How long did you study IT, which certificates do you have?
I have only ever been to one "paid for" training course (Windows NT Workstation 4, back in 1996). Since then all my learning has been self-directed. I've been a Microsoft Certified Trainer (MCT) since 2006 and so that's been a great catalyst to keep my skills up to date.
I am an MCSE, all the way from NT 4, up to 2012 Private Cloud, along with Exchange and a slew of other MCTS certifications.
How much time do you dedicate for learning new technologies?
Not enough ☺. This is always a real challenge, especially as the pace of change is increasing in this cloud age. I probably spend a few hours a week reading about, listening to podcasts or videos or tinkering with a particular technology. One of the best way to learn the ins and outs of a product is to deliver a course on it – if you have to face a class in a few days you really need to pick up stuff quickly. Another way that keeps me learning is writing articles for magazines and websites, again, it's a great way to inspire myself to do the learning quickly.
If you were approached by a student who is interested in career in IT, what would be your advice to get where you are today?
As you can appreciate, with me being a teacher this happens a lot. I'd say a couple of things, the first one is that our industry is a young one which means that there are many, many pathways to take. In many other professional fields, there's only a certain path that you have to take, for instance to become a doctor or a lawyer. In IT, if you're keen, able to learn quickly and can specialize in a particular field, you can make a career (as I have) without necessarily having a formal education in technology.
Secondly I would say, get as much experience as you can. The hardest job to get in IT is your first job, simply because everyone is asking for experience, but how do you get that without having a job? The best way I know is to take any chance you can get. Unpaid work experience, volunteering, helping out family and friends all goes on your CV to help you land that first job. Thirdly, when you land that first job which might be junior help desk or junior tech, make sure you take advantage of it. You're not going to stay there your whole life, but learn everything you can and keep an eye out for areas that you're really interested in, specialize in those. 
What do you know now that you wish you knew when you first started in IT?
The power of community. Back when I started I felt very much on my own (this was when the internet was in its infancy), today there are so many ways to connect with other people in the our field. Overcome those introverted tendencies that many of us who are drawn to IT have and reach out to people, connect and learn from others. 
How do you spend your normal day?
If it's a teaching day I stand in front of a class of 15-20 students, delivering training in Windows Server 2012 R2, Hyper-V, System Center or other related technologies and skills. Some days I teach 3ds Max animation which is a hobby of mine. If it's a non-teaching day I write articles or reviews of products or I do remote maintenance on a client's systems. Occasionally I visit clients for onsite work. 
What drives you? Where do you get your passion, inspiration?
I love IT and I love teaching. There's no better day for me than when one of my students "gets" something (the light bulb moment) or when I "get" the point of a particular technology. Writing is basically the same, just with a "bigger" classroom.
How do you motivate your self after a bad day?
Because I love what I do, I rarely have bad days. Stressful yes, but not really bad. When I do my wife gives me a big hug and that makes everything better ☺. Walking in nature here on the beautiful Sunshine Coast in Australia helps too.   
What is the best fiction book you have read?
I wish I had time to read fiction. Lord of the Rings would be right up there, and anything by Terry Pratchett.
I would like to thank Paul for his precious time. You can visit Paul at: Blog: http://TellITasITis.com.au, Tw: @paulschnack, Li: au.linkedin.com/in/paulschnack