Not long ago Synology introduced new DSM 5 features. Currently details are scarce but good news is that soon we will know more. Synology is constantly improving Diskstation Manager. With version 4.3 it seems that they have reached limit on usability, features and GUI response.
But like I said in my first post on Synology DSM, when they introduced first DSM with new – desktop like interface, I thought they will fail. Why?
Because  we were used to traditional type of GUI, menu on the left side, each feature could be expanded. On the right side, there was main screen where you could change settings.
Even now, Synology competitors still use a traditional type of interface and struggle to come up with new solution. Synology however, blasted off with such speed that competition just can't catch them. When I heard that DSM 5 was announced, I felt like a child, wondering what else could be improved.
Update: Synology DSM 5.1 Announced
Synology DSM 5 features
There are not many details about DSM 5 yet, but there are several features that we know about
Updated graphical interface
DSM 5 features modern interface with updated elements like Icons, graphs…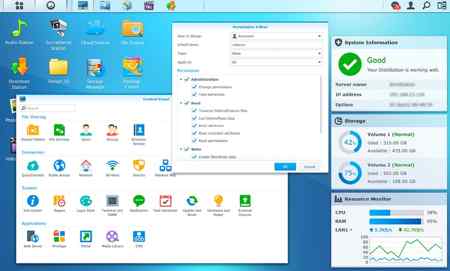 They focused on ease of use, now it will be even more friendly for new users.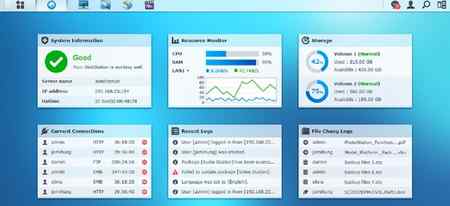 Quick Connect
Quick Connect will be able to automatically configure router so that personal cloud will work. That means that users wont have to deal with router configuration for Cloud features to work. Once you will finish with Cloud configuration, you will able to use instantly from the internet.
Package Center
Synology improved Package center with Apple store like functionality. Now applications can be automatically updated. You will receive push notifications when actions will be completed.
Mobile & Smart TV
Mobile devices are covered, now they added support for Samsung TV's and Chromecast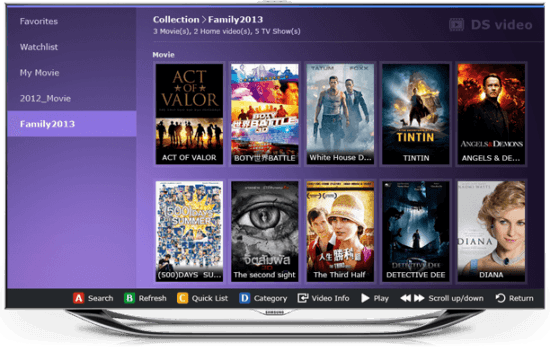 You can see that this a big update. I am really looking for new business features.
Hybrid Cloud syncing
Cloud has received major revamp, now you can connect 2 devices together and enable 2 way synchronization. Versioning and links have been improved. You will be able to integrate Google drive and Dropbox to cloud syncing
Facebook and Google+ file and folder sharing will be supported out of the box.
YouTube integration
You will be able to upload movies from PhotoStation directly to YouTube.
DSM Improvements for Business
Currently only following information is available for Business improvements:
Scale out Storage Cluster enabling businesses to expand from TBs to PBs
Central Management System with unified monitoring, remote administration, and policy based configuration
Robust data protection including snapshot manager and more
Synology devices are remarkably stable, there are no major issues with DSM and folks who use like it a lot.
What is interesting is that more and more file servers are being replaced with Synology devices. About two months ago one of the companies I know, replaced 50 file servers with Synology NASes.
Performance & Reliability
I don't know how much exposure you had to ISCSI, but the fact is that SCSI functionality had some bugs and was not performing like it should be. With version 5, Synology improved SCSI performance tremendously. They have added Memory compression to RS devices, improved snapshot and backup functionality and improved SSD caching.

Centralized Storage
Now you can add multiple devices and manage them from one interface, manage the whole cluster. Unified monitoring and policy based administration. Now you will be able to automate tasks
Conclusion
Synology DSM 5 brought not only redesigned interface with a beautiful look, but also much improved internals which transform your DSM to a speed daemon.
For example, transfer throughput on a 10GB file when using 10Gb heartbeat connection has been improved by 52.9%.
Read IOPS have been improved by 637% compared to DSM 4.3
Mac transfer when using AFP has received boost as well, improvement can range up to 31.5% when transferring 5000x1MB file.
DSM 5 was a great release. Are you missing a feature or two? Please let me know in the comments.