IT Managers work anytime, anywhere.
How to use IPad as an advantage?
Not long ago, mobility as we know today was something we were all hoping for. Now, IT Managers use mobile apps which enable them to  work around the world. There are apps for Office work (Word processing, Spreadsheets editing, Creating Presentations), Infrastructure monitoring, Email, connecting to remote sessions… all while on the road.
In this round-up of Top 5 IPad apps, IT Managers can find apps that can make their work easier, faster and most importantly on the road. Here is a list of Top 5 iPad apps for IT Managers.
AD HelpDesk
By Implbits Software LLC
Price: $9.99

AD HelpDesk is one of the sweet gems, in fact, it's my favorite app on IPad and Iphone. Do you get calls from users telling you that their Windows account is locked? No more RDP, log in to the AD HelpDesk and you can easily unlock the user. What's more, you can notify a user via SMS about their new password. It may sound strange but my favorite feature is domain profile. In case you have several locations with their own AD, there is a slight delay with changes replicating across, by using AD profile you can log on to AD of choice and apply changes and notify a user in a second. In addition it's easy to find Locked accounts, Account's that are expiring soon as well User's with passwords expiring soon. You can search and manage any objects (users, computers, groups – you can add user or device to a group), you can create new Objects (Users, Groups and Objects), you can move, delete users…
If you manage AD in any way, AD HelpDesk will come very handy.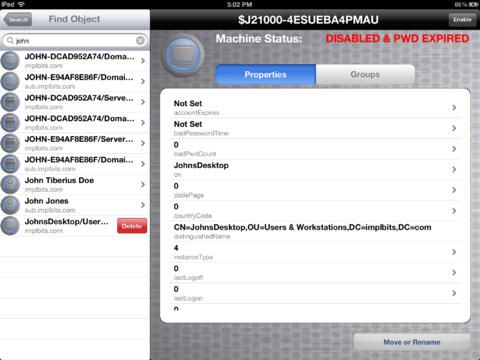 Day One
By Bloom Built, LLC
Price: $4.99

Dayone is a Journal app, but that doesn't mean that IT Managers should not be using it. You can read Dayone review here. In short, once you start using Dayone, everything that you do, you do – better. You don't forget new ideas, you become better at work, better at home… Nuff said. But only if you use regularly.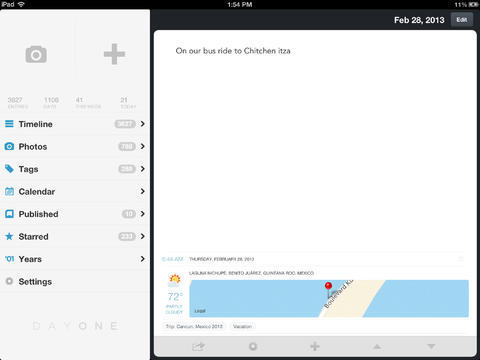 iPRTG
By beyond content GmbH
Price: Free

iPRTG is Ipad/Iphone app for PRTG Network Monitor. You can read the review here. iPRTG enables you to check what's happening with your IT Infrastructure. Monitoring was never so easy. What do you do when you receive notification that something is not right and you are away? That's right, open iPRTG and you get information in a second.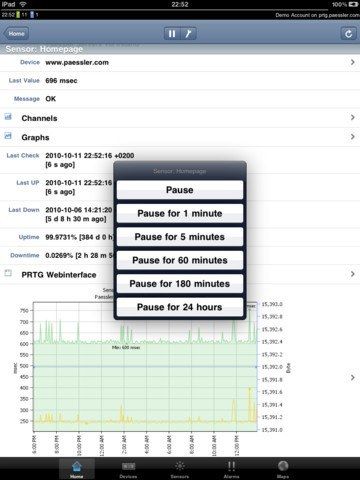 Remoter Pro (VNC, SSH & RDP)
By Remoter Labs LLC
Price: $9.99

You are away and you receive a call that something is not right. Usually, you turn on the computer, wait 3 or more minutes and then RDP to the server. Not anymore, Remoter Pro is RDP client for Ipad. Supported protocols are: VNC (Mac and Win) RDP, SSH and Telnet. It supports RDP on Win8 and has support for external keyboards. You can create and record macros. It has great and intuitive navigation. Now you can log on to your computer in the office or Servers you manage in a second.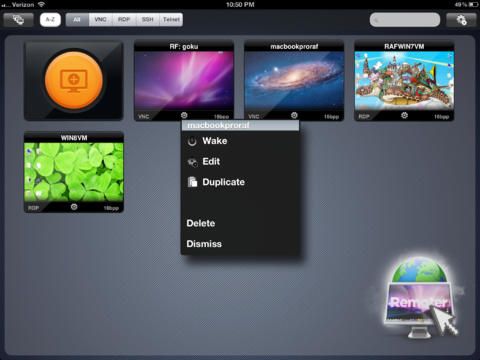 ServiceDesk Plus
By Zoho Corporation
Price: Free
Latest ServiceDesk Plus for Ipad simply rocks. New interface so polished that It has no competition. ServiceDesk Plus is one of the best Service Desk applications. Managing tasks from Ipad has become a joy. You can pick up cases, reply, assign… on the road.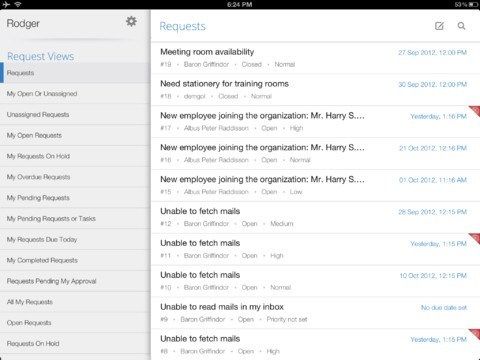 I have been in IT for a long time, but I have never been so happy.
This are top 5 apps for IT Managers and IT Professionals, for me at least. But What if you are not using Service Desk in your company or you don't like to write a daily journal? How do you make your daily life as IT Professional using IPad?
Top iPad apps for IT Professionals
Evernote
You can access network and other IT documentation. You can take quick notes, add pictures and quickly access documentation and all is synchronized between your devices – a phone, a computer and iPad. You can organize notebooks, annotate PDF's and pictures, collect web articles and so much more.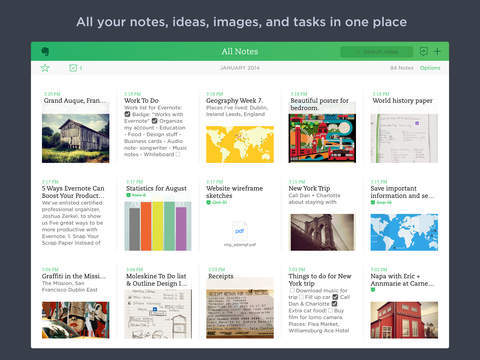 Prompt 2
Promot 2 is a very good SSH client for IOS, and it really shines on iPad. I like simplicity, clean look and-and a fast response time. Prompt 2 can sync your server information and keys across all your devices. Currently, prices at $10 may not be the cheapest option, but it's really a good client.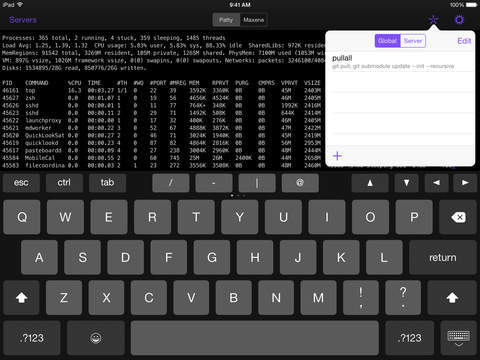 Serverauditor
Serverauditor is another SSH client for IOS devices. It works great on both iPhone and iPad. What makes Serverauditor unique is multi-platform support. You could have an iPad but you can use Android phone. Serverauditor supports both platforms and as of now, they have a Windows desktop application. Now, If Prompt 2 can sync your data on Apple devices, Serveraudtior can sync your data across IOS, Android and Windows via a Chrome desktop app. How good is that? In addition to SSH on iOS you can import your keys which can be text, txt, key and pkp. It has built in RSA/DSA generator, it supports port forwarding. It supports Bluetooth keyboards and has several nice color schemes.
Serverauditor is free, but you can upgrade via yearly subscription for synchronization.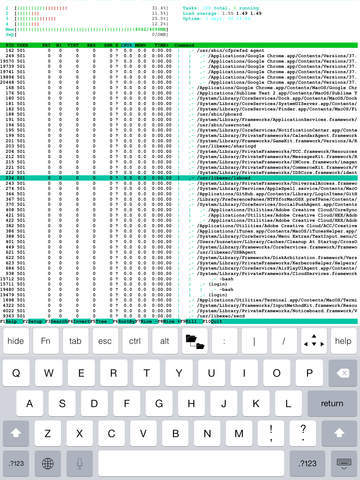 Fing
Fing is probably the best network scanner for IOS devices. It's simple to use and it can help you pinpoint the issues in your network. The best part is is that it's free. With Fing on iOS you can scan your network for IP, MAC address, name and it lists devices manufacturers. You can see which device is from Cisco, HP, ETC. You can scan for open ports on IOS devices, start computers via Wake on Lan on iOS devices, Ping and look at PING statistics, you can view DNS and Reverse DNS lookups, track devices for Online and Offline and the list doesn't stop here. A must have on iOS.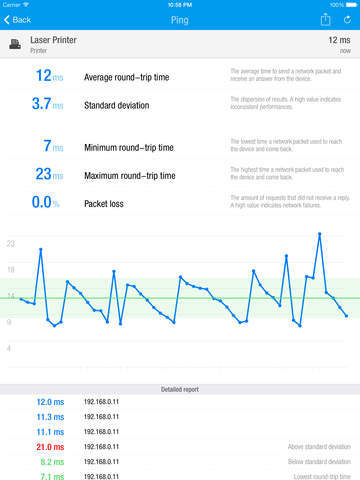 Microsoft Remote Desktop
Microsoft Remote Desktop for IOS has evolved to a really usable application for IOS. For me, it's the best remote desktop client. You can publish applications on your server and then stream applications to your iPad. Really useful application and now that it supports application streaming can be used by your employees accessing company services.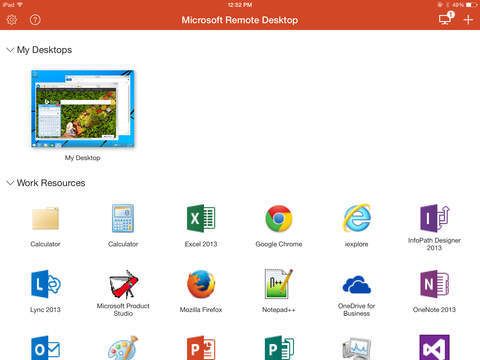 Transmit
Transmit is one of the best FTP applications known from OSX, optimized for IOS. It supports iPhone and iPad. You can connect to your servers to manage your files. It supports several protocols including SFTP, FTP, WebDav and Amazon S3. You can transfer documents to other applications on your iOS device and you can sync your credentials and saved servers via Panic Sync.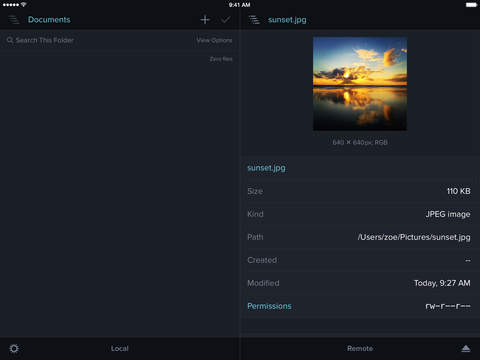 NewRelic
I have been praising NewRelic for a while now. Mostly because insight it gives me to the VPS's and applications I manage. But only some know that you can install NewRelic on your Windows devices. Once install agent will monitor performance, CPU, RAM and Disk on Windows and Linux devices. After a trial period, your account can be downgraded to a free mode. It doesn't have all the features but you can easily monitor your server infrastructure on your iPad for free.