I like Service Desk, ITIL and I am hooked with testing the various products. You see, there is no perfect product. All of tested products so far have some strange anomaly. It may be with the way it was designed, or the way you have to use a feature or two. Some crucial features may also be missing.  There are two type of products: Some are usability nightmare and there are products where you see that people really put a lot of thought before the programming stage.
One such example is Vision Help Desk. Their product is at the early stages, but this does not mean that it's bad. Quite the contrary. As soon you start to use it, you will like it a lot. Keep on reading Vision Helpdesk review.
Vision helpdesk – Service Desk what is all about
You will love the UI. Everything is logically layed out. It's also very easy to configure and can be done by the in-house IT team. Now, this is a big plus. Some products on the market require "professionals" to configure their product. Vision is not one of them.
Under the hood, you will find a fully featured Service Desk ready for ITIL action. Problem Management, Incident management, Release management, CMDB, Service Catalog and  even Knowledge base for users and IT Team.

Vision Helpdesk has three editions you can choose from:
Help Desk
Satelite Desk
Service Desk
All three have in common the following features: Ticketing/Incident management for customer support, multi-channel interaction which includes live chat, Twitter and Facebook integration, workflow automation for helpdesk and ability to set up SLA and escalation rules. It also features self-service and knowledge management. Multi-language and multi-zone are supported for customers dealing with international clients. Let's not forget about time and ticket based billing and Blabby internal collaboration tool, among others.
Where it shines
Vision Helpdesk:  Look of the product is impressive, it's simple to use and it's very logical. Beside classical ticketing, Vision Helpdesk has 4 really exceptional features.
First feature is Blabby. It's a private social hub (think Facebook type of intranet for internal IT team), which your staff can use to communicate, share knowledge, files and presentations, collaborate on issues and so on. Because it's internal, it's only visible to the team and thus, remains private.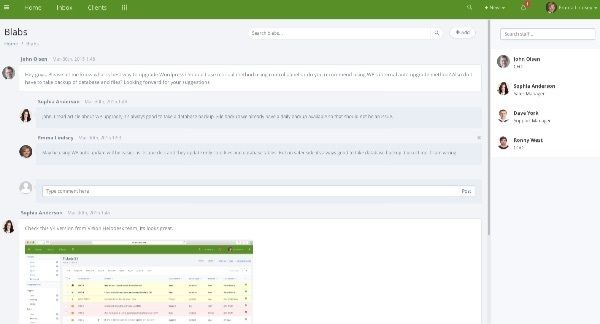 Second feature is called Gamification. Gamification is a great feature if you want to increase productivity of your staff. Inside the Help desk system, there is a system in place which motivates agents to complete quests which you can define. Every quest brings rewards and it's really a great way to keep your people even more active.
Third feature is called Tasks. You can create, track, assign tasks to multiple staff. They can post comments on progress being made and you, creator gets notified on the progress.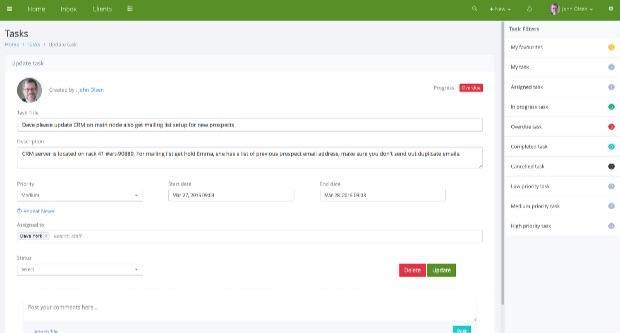 Fourth feature is called Paid Customer support. In short, you have the ability to charge for the time and work you spent working for a client. Inside the module you can set status that it was payed, you can describe the work, set the price, add tax and so on. It's a small invoice system built inside the Help desk. What a great idea.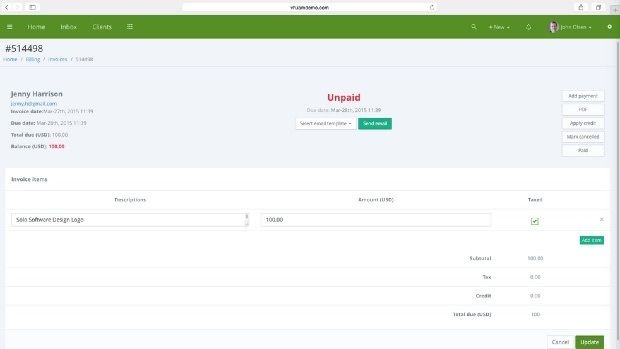 Satellite Help Desk edition is a marketing name for Multi-company edition of Help Desk. Imagine the same features as you get with previous edition, only that you can manage Multiple Companies or websites, Multiple brands or products and provide end-user support with the same staff. You can even rebrand end user portals, add different themes and different KB's.
You can completely separate the portals and use the same tool by the same people at the same time.
Vision Service Desk is edition I like the most. It's a complete ITIL compliant service desk where you can manage: Incident Managment, Service Catalog, Knowledge Base, Contract Management, Problem Management, Change Management, Release Management.
What can be improved
I would really like to see an agent for windows that would scan network and populate and link asset information automatically. Including network devices.
Pricing
Vision editions are available as a SaaS license, meaning that you are running the product in the cloud on the vendor servers and pay only a monthly fee where the product use, support and maintenance are included in the price. But if you prefer, you can also download the product and install it on your servers. In this case you have again an option to pay monthly or you can buy a perpetual license – an option some vendors don't even offer. Especially tempting is perpetual pricing where you get a complete package for $350 per agent – one time fee. On of the most affordable Service desk solutions on the market and you have to
On of the most affordable Service desk solutions on the market and considering that even some of the big names for Service Desk solution don't offer so many features.